Celebrating Earth Day 2015!
Today marks the 45th anniversary of Earth Day, a worldwide event that supports the broadening, diversification and activation of the environmental movement worldwide.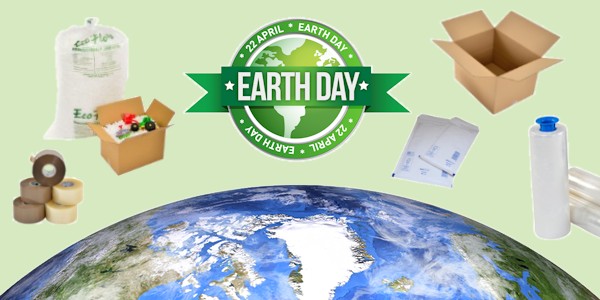 Earth Day is a huge event, and incredibly important in ensuring we are all committed to making a difference to our planet by reducing our carbon footprint. If you've been on Google today you'll have even noticed a 'Google Doodle' in its honour!
Since it started in 1970 Earth Day has been about encouraging everyone to do their bit, by acting a little more consciously in their everyday lives in order to have a positive impact on the environment.
You can take part by doing an 'Act of Green', Earth Day organisers want to reach two billion acts by April 22nd 2016, which can be anything from riding a bike to work or washing on a cold cycle.
Want to do even more? Then start by making your business more earth aware.
Our Enviro Range
Since Earth Day began the world has become more aware and better equipped for tackling environmental issues, and the spotlight has been shone on public organisations and figures to set an example – which means businesses like ours and yours are under pressure to be greener in their operations.
At Kite we have developed a number of environmentally-friendly products that won't cost the Earth. These products are cheaper, greener and provide your business with more space and less waste, and some of our most popular packaging is included in the range including pallet wrap, tape boxes and bags.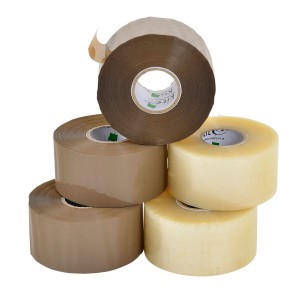 To reward you for being green we are also giving away a free Universal Tape Dispenser when you buy 5 packs of our Envirotape. With a smaller core to reduce cardboard waste, there is more tape on a roll (150 metres) compared to standard 66m rolls. It's cheaper per metre, and will mean less frequent roll changes – saving you space and distribution costs!
Other products include the very first addition to our 'Enviro' range – the Enviro-box. Made using reinforced single wall cardboard, it offers the same strength as a double wall box but using 30% less material.
If you're a regular customer you may remember our launch of Arofol bubbled-lined mailers, manufactured from FSC-approved paper to promote responsible forestry, these bags are an ideal bag for posting smaller items and are the most economical from our bubble-lined mailing range.
The range doesn't stop there, we also sell coreless Envirostretch to promote zero waste when wrapping pallets, recycled paper rolls for creating beautifully gift-wrapped goods and starch-based Enviro Chips which are safe and ideal for protection in transit.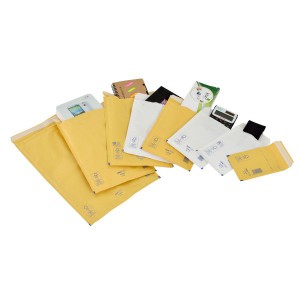 Go Green
Of course there are plenty of other ways to 'Go Green' in your business. Printers have a huge impact on the environment, try to print double-sided and in grayscale, and have a designated recycling bin in your office for scrap paper.
Paper towels in bathrooms are also a significant waste of paper, installing hand dryers is much greener and cleaner, and installing motion sensor lighting does wonders for saving electricity.
Head to the Earth Day website for more information: https://www.earthday.org/
So what are you waiting for? Get green for Earth Day and start making sustainable changes to your business.