Children Have More Fun With Packaging
The Figures Are In And Children Really DO Have More Fun With The Cardboard Box At Christmas!
This week we were all amused by the latest piece of research from Ribena, revealing that children really do have more fun playing with the cardboard box at Christmas, more than the actual toys that come inside them!
For decades parents have joked that their children would much prefer a cardboard box gift wrapped than the latest must have toy, with many revealing that anything else is a waste of money, but the new Ribena Plus Play Report backs this statements up with hard and fast figures.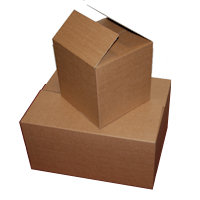 According to the report, which was covered in Packaging News, a total of 46 per-cent of parents claimed their child enjoys playing with cheap cardboard boxes instead of costly toys and games.
The survey also found that twice as many kids preferred playing with the cardboard wrapping than those who liked pricey electronic gadgets such as tablet computers and games consoles.
Over a third (36%) of parents also said that their children were happiest playing make-believe games with basic props made from cardboard packing boxes.
Here at Kite we thought it was very interesting to hear that despite parents knowing that their kids prefer the packaging, they reported feeling forced into spending extra cash on presents by the annual must-have toy lists, with over half of parents questioned spending £200 or more on each child, while one in ten expects to shell out over £500.
Great for intellectual development
The research has been backed by top child development experts who agree that allowing children free play with 'natural' items such as boxes helps boost their cognitive and language skills, boosting their intellectual development.
Ideal for make believe games and props, Kite's single wall cardboard boxes come flat packed so take up little space, and assembling them is child's play. If you need something much stronger, our extra heavy duty cardboard boxes can be used to build playhouses and more. This Christmas buy a present that will be appreciated!
From all of us here at Kite, have a very Happy Christmas and New Year!