Children with Cancer UK receive £1000 donation from our South Coast Regional Distribution Centre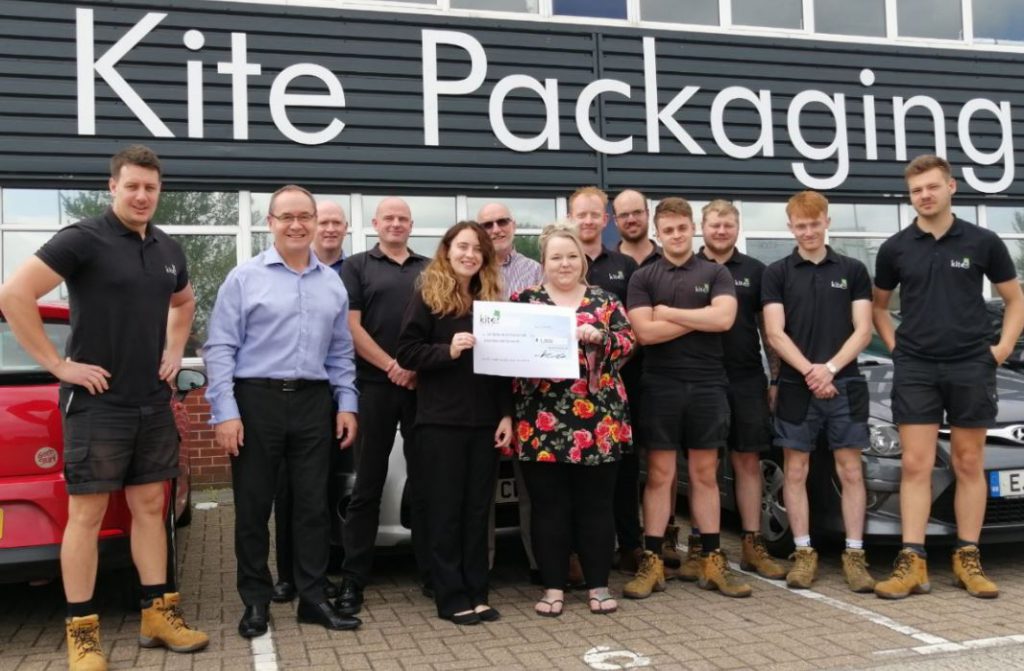 The team at our South Coast Regional Distribution Centre in Portsmouth has made a £1000 donation to the Children with Cancer UK charity.
Children with Cancer UK funds groundbreaking research to help children with cancer as well as raise awareness to inspire others to help.
They have a mission of improving the survival rate of young cancer patients as well as improving their quality of life and preventing cancer in the future.
Neil Hopkins, Managing Partner of our South Coast base, said: "The team at Kite Portsmouth have chosen a fantastic charity that does amazing things in its fight to help young children with cancer, we are all very proud to be able to support this wonderful cause."
The charity was set up when Eddie and Marion O'Gorman lost two children, Paul and Jean, to cancer.
In February 1987, leukaemia claimed the life of their 14-year-old son Paul and within weeks of his death, Eddie and Marion started fundraising.
Just nine months later, the next devastating blow struck the family when Paul's sister, Jean, also died from the disease.
In November 1987, just days after Jean's death, Eddie and Marion O'Gorman, met Diana, Princess of Wales. Deeply moved by the double tragedy, she personally helped to establish this charity.
A spokesperson for Children with Cancer said: "We are very grateful to Kite South Coast for choosing our charity and for making this very generous donation".
To make a donation to Children with Cancer UK or for more information on the charity, visit their website.