Cinderella's letter to Santa
By Andy Fay
• Thursday

15th December 2016
Santa, Santa's Grotto,
Reindeer land,
XM4 5HQ
Dear Santa,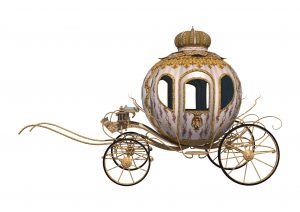 I hope that this letter finds you well.
This year has been like the others, my ugly sisters have shown me no kindness and my step mother has been nothing but difficult.
As you probably know, they get me to do all the paperwork for their business venture, as they are too lazy. By the way between us, I think it is utterly ridiculous, who would want to buy magic mirrors with their faces imprinted on them?
I've had great difficulty with the Packaging Regulations in 2016.  What with the growth in sales, hitting targets and looking after our customer's needs, I didn't have time to really focus on getting to grips with what I should be doing. Data submission was horrendous; I spent days and days trying to complete the assessment.
To top it off I was audited by the Environment Agency and they said we had to resubmit because the figures were incorrect. Mother and my sisters were not very happy and didn't let me go to the Summer Ball, which I think was really mean as I really felt this was the year I would meet my Prince Charming.
Santa you're my last resort, this year I'm not asking for anything else on my wish list, just please, please, please take the stress away and help me get it correct.  I really want to go to the ball next year.
Yours Faithfully,
Cinderella
P.S. Milk, mince pies and carrots for you and Rudolph will be by the chimney.
Cinderella, Big Castle,
Magic Kingdom, Far Far Away
FF1 MK3
Dear Cinderella,
I hope you are well my child and your family are treating you better.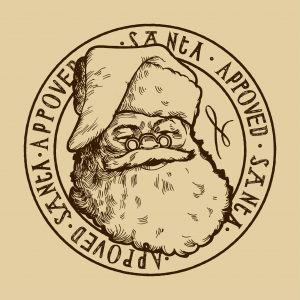 We here in Santa HQ, are also busy throughout the year getting all the presents ready for the children of the world. The Packaging Regulations aren't really something I personally get involved in – too many presents to think about, but our head elf Bernard sorts it all out for me.  I really need him… can you image how much packaging I'm putting into the UK!!
Elf Bernard informs me that we use Kite Environmental Solutions to help with our data assessment - the team are so friendly and will help anyone in need.  He really trusts their advice… apparently, we have to include all that wrapping paper as well!
Give them a call on 024 76 420080 and don't worry, with their help you'll get to your summer ball where I'm sure your Prince Charming will be waiting for you 😉 .
Have a lovely Christmas and try not to worry too much my dear, Kite will help you J.
Lots of love
Santa
p.s. I'll leave you a little something to cheer you up!