DIY Halloween Costume Hacks
Tomorrow marks the scariest day of the year – Halloween! Kite as always is fully prepared for the day, and our internal accounts team will yet again be wowing us with some creative costumes and masks, we don't even know what they will turn up in yet! We'll be posting all the photographs of our freaky team on the Kite Packaging Facebook page so remember to 'like' us to stay up to date with all the latest news, discounts and competitions.
Speaking of competitions, have you visited our Facebook page recently? People went crazy over our cute and creepy Halloween Sweet Treat Boxes. These were created using our very own white postal boxes and orange tissue paper, a great example of how some simple materials can create something unique and special looking.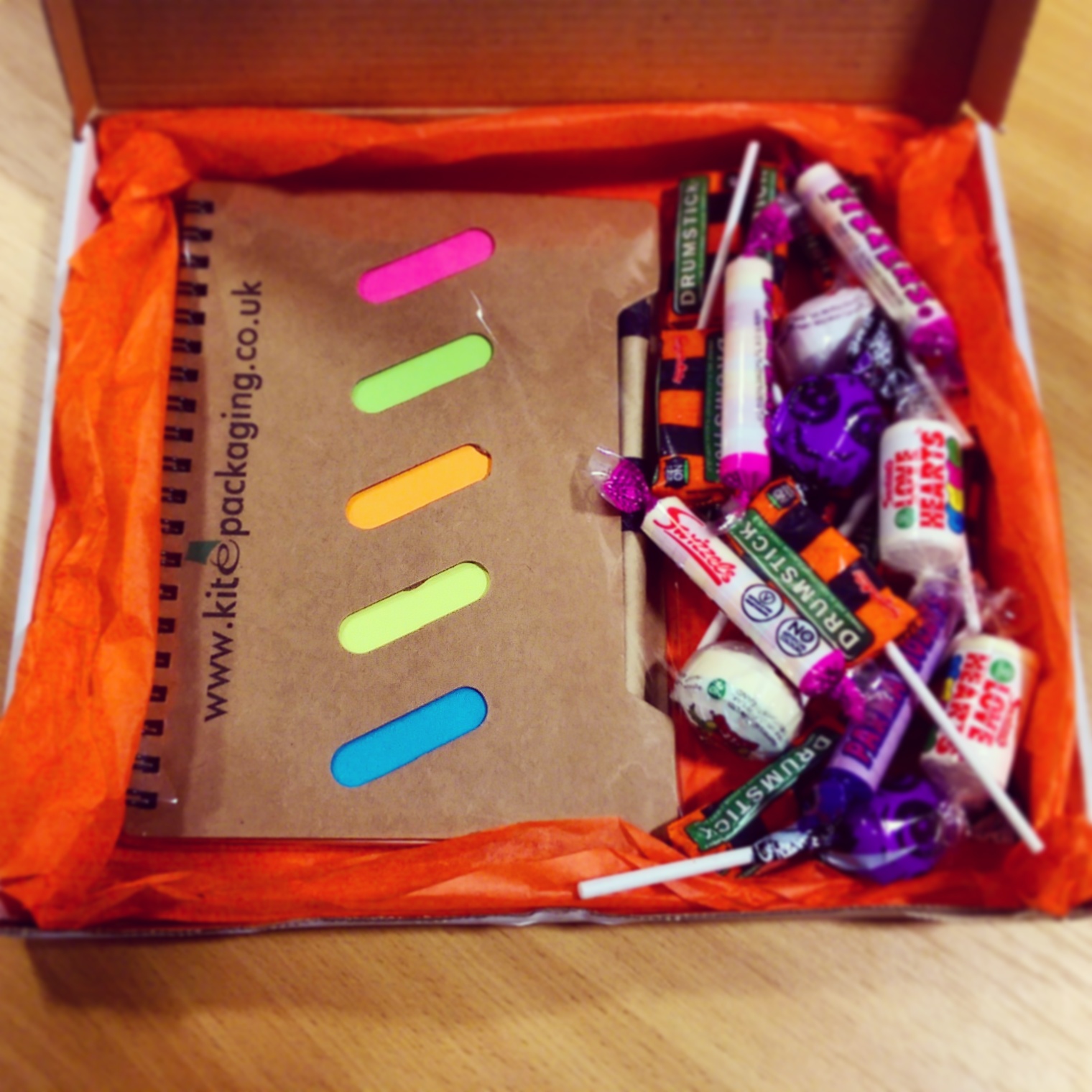 Of course packaging materials can be used for a multitude of things – and if you are reading this and find yourself getting a little anxious as Halloween is tomorrow and you agreed to attend a party, take part in an office function or chaperone trick or treaters  and you're yet to find a suitable costume stay calm! From the packaging you purchase from Kite, which is in your warehouse of office, you can create a whole selection of spooky get-ups.
All of these costumes have been thought up with minimum effort in mind, ideal for last minute Larry's and Lucy's alike.
Pallet Wrap Mummy
Due to the way pallet wrap is manufactured, using a cast method where a sheet of heated resin is melted and extruded through a flat die and solidified, it offers a brilliant 'cling' in which is sticks to itself without adhesive. This is perfect for wrapping around your body to create a spooky looking mummy costume – no messing around with safety pins and staples!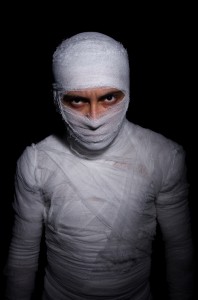 Heavy duty stretch film also has a more cloudy appearance which makes it great for giving a mysterious look. We recommend using an extended core roll to make it easier for whoever is dressing you to manoeuvre the material.
All you need then is some straggling bits of stretch hanging off you, a vacant expression, your arms held out in front of you and a slow walk – voila! You are a mummy!
Bubble Wrap Ghost
This is so easy and also fun for other guests at a Halloween party as they can spend the night relieving their stresses by popping your ensemble. All you need to do first is don some white trousers and t-shirt, Westlife style, and if you want to take it next level cover yourself in baby powder. Then take a large sheet of bubble wrap, which has a cloudy appearance due to being co-extruded with a sheet of nylon and two sheets of plastic, and throw it over your head.
You can cut out armholes using scissors or a knife, simply pop your hands through and be able to grab people/drinks/delectable nibbles. For added oomph cut out eyeholes or stick on some googly eyes over the top of yours if you aren't too bothered about you know, vision.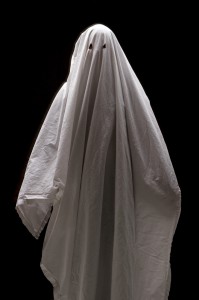 You are now a ghost! Okay a bit of a Scooby-Doo version, but a ghost all the same.
One For The Minimalists…
If you haven't seen indie flick Celeste and Jesse Forever then you really should, it has absolutely zero to do with packaging but sometimes even we like to go out of our comfort zone. It also stars the brilliant Rashida Jones who also wrote the film, and it's available on Netflix!
Anyway, in the movie Celeste (played by Jones) creates a costume out of white carrier bags. Simply wear your usual clothes, t-shirt and jeans or whatever, and staple our white carrier bags to it. Fill the bags with bits of white paper and you're done. What are you? White trash! Brilliant. You really should see the movie.
Talk To Us!
Do you have your own packaging costume ideas? Let us know on Twitter and Facebook and we'll try to re-create them.
Happy Halloween!