Don't Get Caught Out By The Packaging Waste Regulations
By Andy Fay
• Thursday

07th November 2013
Hi All,
News has recently hit about The Middletons, and their company 'Party Pieces', that have recently made a donation to remedy the company's failure to register with the Environment Agency as part of the Packaging Waste Regulations. For those of you who regularly read the Kite blog you'll be aware that these regulations are a Government initiative, and acts as a tax on packaging use. They aren't (as some papers are reporting!) about how much you recycle and have nothing to do with waste collected. The Regulations look at the packaging you handle on an annual basis and tax you appropriately in the form of a PRN.
If you have read the recent news and are worried about your company here is a little reminder about how the Regulations could affect your business.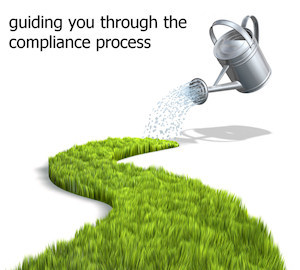 The Packaging Waste Regulations are a legal obligation for UK companies that:
Perform any activities involving packaging around goods
Have a turnover of £2 million or more
Handle more than 50 tonnes of packaging per year (excluding exported packaging)
If you meet these obligations your company needs to register with the environment agency (normally via a packaging compliance scheme) and assess which method of compliance you are going to take.
The options are:
Allocation Method: If your turnover is between £2 - £5 million you can provide your turnover figure from your audited accounts, and 30 PRN's in the predominant material handled are allocated per £1 million turnover.
Data Submission Method: If your turnover is over £5 million your company must assess the obligated packaging they have introduced into the UK and produce a packaging data return. PRN's will then be allocated depending on the materials and volumes handled.
If, like Party Pieces, you do not comply with the Regulations you could be subject to a hefty fine or even prosecution. The Middleton's made a charitable donation to The Woodland Trust to rectify their non-compliance via an enforcement undertaking, and are now registered with a Packaging Compliance Scheme. These Government-accredited schemes have been designed to act as an interface between companies and the Government - who control the Regulations. Kite has its very own Packaging Compliance Scheme which carries an excellence rating, and takes you through the entire registration and reporting process - you can find out more information about it here.