Ecommerce is accelerating the increase in peak season retail sales, but with it comes new challenges and a greater demand for innovation
E-commerce is accelerating the increase in peak season retail sales, but with it comes new challenges and a greater demand for innovation
Traditionally in the UK retail and industrial sectors see their sales turnover accelerate in the final quarter of the year. Referred to as "Peak season", for many companies this time of year brings a significant addition to their total annual revenues. Consequently the period of preparation for the final 3 months of the year is happening earlier and earlier.  Crucially, a key influence in the growth of peak season activity has been the consumer shift from high street to online. More recently, deal-driven shoppers abandoning the high street at Christmas and moving online has been further fuelled by Retail "event days" such as Black Friday.
E-com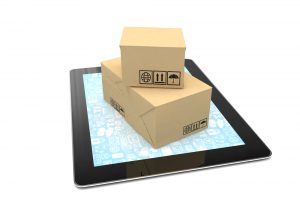 merce companies reported a significant increase in sales during Q4 of 2015 (September-December), with online retailing achieving almost one-quarter of all retail spending – passing yet another milestone. E-commerce sales are expected to see a significant uplift this year, which according to the IMRG Capgeminie Retail Sales Index, is forecasted to be 11% during Christmas 2016.
Mobile phones are having a clear impact on peak season spending and according to the Centre for Retail Research UK, 31.6% (£5.87bn) of Christmas spending was made using both smartphones and tablets. For the high street this saw many retailers face new challenges as customers switched from brick and mortar to e-commerce during Christmas 2015.
Online shopping behaviour itself has dramatically changed over the years and with key event days in the calendar, such as Cyber Monday, Black Friday and Peak Packaging Monday (a key date for the UK B2B market in the final quarter of the year). E-commerce and retail are set to see a continued increase around these dates, bringing about increased operational pressures during peak season.  In turn this demands that companies think further in advance about being able to deal with increased logistical, supply, stock and capacity considerations.
In the UK in 2015 Black Friday and Cyber Monday saw big retailers reporting astonishing revenue figures, with Black Friday being the UK's biggest day for online retail ever. Arguably the biggest name in online retail, Amazon reported that they sold an eye-watering 7.4 million items on that single day (according to business reporter).  E-commerce sales growth also peaked on Black Friday, growing by 15.1% to account for 24.6% total spending that day.
Cyber Monday is another event day delivering previously unseen statistics, with UK e-commerce sales up more than a third from the previous year with shoppers spending £968 million – an increase of 34% according to business reporter. Online traffic increased by as much as 60% compared to a typical average trading day in 2015, with the media widely reporting many well-known brands experienced website technical difficulties because of the spike in visitor numbers.
Peak Packaging Monday, an event that falls exactly one week before Cyber Monday, is a significant date for B2B packaging and freight companies, particularly those servicing the retail and e-commerce sectors. Kite Packaging reported an increase in year on year orders during November, and more significantly a noticeable increase in order values compared to the rest of the year. This is also reflected in the figures reported by packaging manufactures, with one of the key players in corrugated manufacturing seeing a 20% increase in Q4 revenues.
During Christmas 2015 companies faced a record-breaking number of parcel despatches with e-commerce clearly having a direct impact. This increase caused disruption for the 3rd party logistics network and saw many retailers experiencing problems getting orders to customers.
This is all reflected in the increase Royal Mail see during the Q4 period. The operator, who is responsible for a large percentage of UK B2B deliveries, resulted in them gearing up for Christmas 2015 with extra trucks, planes and trains. Their fleet of 47,000 red vehicles were supplemented by an extra 6,800 and around 19,000 temporary workers were employed and 10 parcel centres opened to deal with the increase in parcels at the busiest time of the year.
These high expectations can often see companies using the same packaging and couriers, at peak, with little time or resource being put into exploring alternatives. This all puts pressure on e-commerce companies to get packages out of the door quicker. This often leads to goods arriving damaged or leaving the customer with excess packaging waste
This has a direct impact on retail and e-commerce companies, with early preparations being crucial. This will give businesses time to seek advice from packaging specialists, such as Kite Packaging to find the most cost-effective, efficient, and protective packaging solutions and to find a carrier most suited to their requirements. We have seen some of the biggest names in the courier industry being criticised for failing to deliver on time, breaking goods and overall poor service levels, so businesses need to ensure they are using the correct packaging products and courier services to reduce any risks to service levels and reputation.
Packaging is a key commodity to thousands of businesses across the UK and Black Friday, Cyber Monday and Peak Packaging Monday, are set to be as successful as ever this year, with distributors and suppliers planning stock and their distribution strategies ready to tackle the increase. National UK carriers will also be feeling the surge, with Peak Packaging Monday marking the start of their busy period, with a 40% average increase in delivery demand – up to 80% during the busiest week compared to the annual off-peak average.
Being prepared early is a crucial part for all parties involved.
For more information on Kite Packaging visit www.kitepackaging.co.uk or call 02476 420065.