Employee-owned business Kite Packaging, increase their lay flat tubing range
The packaging company have extended their offering and have launched black lay flat tubing
Employee-owned packaging business, Kite Packaging, run a leading 'business-to-business' e-commerce website in which they provide users with an outstanding online user experience, and a wide range of stock products such as boxes, tape, stretch wrap, mailing bags, envelopes, machinery and much more.
One of the latest products added to their continually growing product range is black lay flat tubing. Available in a wide range of sizes and wound onto a roll for continuous use, black lay flat is the ideal solution for keeping items confidential.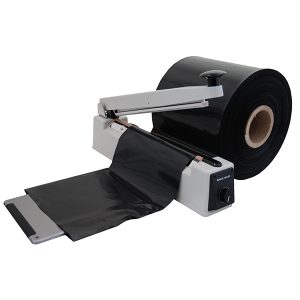 Commonly used within packaging departments, warehouses, and factories, Kite Packaging supply a range of strengths, widths and gauges, each suitable for sealing with a heat sealer or securing with ties, staples or tape.
For more information on Kite Packaging and there products and services please visit www.kitepackaging.co.uk.