Employee-owned business, Kite Packaging launch multi-coloured void fill
The multi-coloured solution is perfect for those special packages
Employee-owned packaging business, Kite Packaging, have extended their range of void fill. Through their leading 'business to business' e-commerce packaging website, they provide customers with an outstanding online user experience and a large range of stock product.
Designed to provide users with an all-round protective solution, void fill from Kite is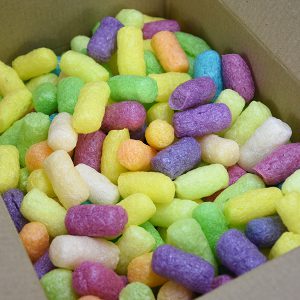 extremely durable and the chips are designed to mould around products offering instant protection. Kite has now added to their existing range and is offering customers a multi-coloured solution.
Aesthetically pleasing, Kite's EcoFlo multi-coloured void fill, offers the exact same benefits as standard loose fill, however, is multi-coloured and increasingly popular within the gift industry. Perfect for customers wanting a professional eye-catching solution.
For more information on Kite Packaging and their range of products and services, please visit www.kitepackaging.co.uk.