Employee-owned packaging business expand their corded strapping tool offering
Employee-owned packaging business expand their corded strapping tool offering
The tensioning tool is suitable for widths ranging from 6-19mm
Employee-owned packaging business, Kite Packaging, is constantly evolving its product range and has a reputation for continual innovation. Through their leading 'Business to Business' e-commerce website, they supply a wide range of stock products to industries such as e-commerce, building and construction, warehouse, logistics, art and framing, mail order and dispatch, removals and everything in-between.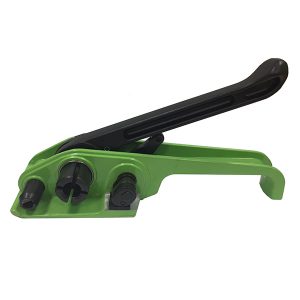 After the successful launch of their corded strapping, Kite Packaging has added to its range, a corded strapping tensioning tool. Suitable for widths ranging from 6-19mm the tool allows users to manually hold and tighten strapping as required. The tool is simple to use and can be used in conjunction with Kite Packaging's galvanised steel buckles.
For more information on Kite Packaging's products and services please visit www.kitepackaging.co.uk.