Employee-owned packaging business, Kite Packaging, launch heavy duty strapping sealers
The sealers work in-conjunction with serrated seals for Polyester strapping
Warehouse operations are an increasingly vital process for many businesses looking to inject efficiency into their operation and having the right tools for the job is critical to this.
Employee-owned packaging business, Kite Packaging, have extended their range of strapping sealers. Through their leading 'business to business' e-commerce packaging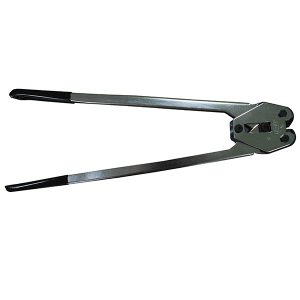 website, they provide customers with an outstanding online user experience and a large range of stock product.
The two new heavy duty sealers are designed to be used when sealing 12mm or 166mm serrated seals on polyester strapping. The tools ensure a stronger more efficient seal than a basic sealer and the long metal arms make for easy and fast closure.
For more information on Kite Packaging and their range of products and services visit www.kitepackaging.co.uk.