Employee-owned packaging company, Kite Packaging, launch clear circular labels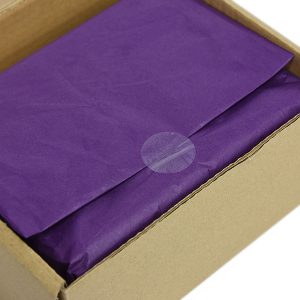 Ideal for use with a resin ribbon printer, users can personalise the labels with any chosen design
Packaging products is a crucial aspect for many businesses, not only do they need to ensure the products are protected to reduce damage; they also need to ensure they are presented in a way that demonstrates the quality of the product.
Employee-owned packaging business, Kite Packaging, offers an extensive range of postal products for both protection and presentation and there new addition of clear circular labels, has been a great extension to their existing postal range of mailing bags, white and brown postal boxes, clear gift bags, book wrap mailers, triangular postal tubes and CD, DVD and LP packaging.
Popular within a range of industries, Kite's clear general purpose circular labels are a simple yet effective addition to all businesses.  Commonly used for sealing items such as postal boxes, flyers and tissue paper, when users require something more presentable than tape. They have a print-receptive topcoat and are ideal for use with printers that have a resin ribbon so users can personalise with any chosen design, making them the ideal solution for businesses who want to increase brand awareness and visibility.
For more information on Kite Packaging's products and services please visit kitepackaging.co.uk.