Employee-owned packaging company Kite Packaging, launch correx sheets
A tough but lightweight solution
Employee-owned packaging business, Kite Packaging, run a leading 'business-to-business' e-commerce website in which they provide users with an outstanding online user experience and a wide range of stock products such as boxes, tape, stretch wrap, mailing bags, envelopes, machinery and much more.
The most recent product to have been added to their extensive range is correx sheets. Commonly used in a wide range of industries for a range of applications they are the perfect addition to any business.
Used in the following: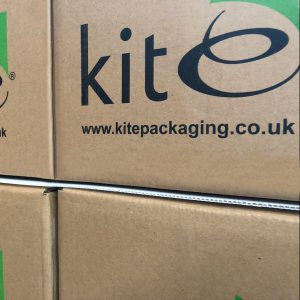 Construction as an alternative to traditional floor protection
A template to gauge the correct size of material needs i.e. door frame sizes, worktop lengths and widths
Distribution to provide load stability between pallets
In advertising as a show board, brand mark or point of sale board
A tough but lightweight material, Kite's correx layer pads can be easily cut to size by hand or with specialist knives, making them suitable for any requirement. Unlike many other board and paper products, they are water-proof and will, therefore, withstand most weather conditions.
For more information on Kite Packaging's products or services, please visit www.kitepackaging.co.uk.