Environmentally Friendly Packaging For Funerals – The Packaging Doctor
The Surgery Is Now Open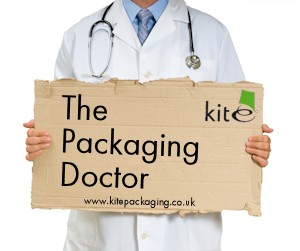 Dear Doctor,
I am a funeral director and in my business have noticed a lot more demand for people wanting to bury their loved ones remains after they are cremated rather than scatter them. Traditionally these are buried in urns but in these economic times more of my clients require a more economical solution, for which I can take care of burying the remains and a simple gravestone or plaque can be left there for their memories. For this purpose I need something that will be discreet, quite small and secure so that no ashes fall out of it during the burying process. It also needs to be biodegradable so that I am not harming the environment. Do you have any suggestions?
Looking forward to your reply, David
Hi David,
Sounds like an interesting job and a tricky problem. Because of the nature of your work and assuming you have fairly limited storage space I would suggest some light duty polythene bags, these are well sealed to ensure no spillages, and available in a variety of sizes so you can choose which is right for you.
The only problem lies in the fact they are clear, and if you would like a more discreet option I would suggest Kite Essentials grey mailing bags, which are completely opaque so the contents inside are not visible. The smallest size available is A4, so to make your own customised bags for your specific needs I would suggest using a basic table top heat sealer with cutters. You can use this easily to cut the mailers to specific sizes and then seal up quickly with the heat to create a professional, discreet looking package which is sure to suit both your own and your customers' requirements.
Kind Regards, The Packaging Doctor
Note: All the packaging problems our doctor receives are real queries from customers or non-customers.
If you have a packaging problem that needs diagnosing
get in touch on Twitter @kitepackaging
or email packagingdoctor@kitepackaging.co.uk