Essentials For Starting Out – Part 2
Kite's Top 5 Bags and Envelopes
Last week we announced that we would be starting a regular Friday blog post over the next few weeks, to help out the growing sector of online start-up businesses with their initial packaging requirements. These posts have been written so that we can cover as many industry sectors as possible and provide packaging solutions that are simple, cost effective and don't require a huge amount of handling and hassle.
This week we'll be looking at bags and envelopes, and their versatile uses for all kinds of businesses. We'll also be putting a key piece of software that we think is perfect for e-commerce start-ups in the spotlight.
Tell us what you think on Twitter - @kitepackaging and join us next week when we'll be looking at protection, including bubble wrap and void fill.
Books, CDs and DVDs: Cardboard Mailers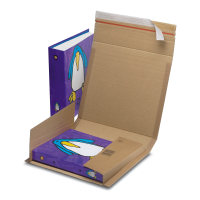 When sending out heavy products such as books you need to reduce the amount of packaging used to reduce shipping costs. A simple way to do this is to use a book wrap mailer, which simply folds over the product and is sealed using the self-adhesive strip to turn in to a thick envelope, which can be popped in the post or sent by courier. Book wrap mailers key advantage is that they are scored at the sides, to ensure your book is packaged snugly regardless of size or thickness. The snug fit allows for easy transportation, and reduces the risk of any scuffing/denting in transit. These book wrap mailer can also be used for DVDs and CDs, which makes the mailer an incredibly simple solution for businesses stocking these types of products. Alternatively you may wish to use a specific CD/DVD mailer, which comes pre-printed with an address panel - this works well if you are selling individual items via the internet, and comes with a white finish for a professional looking package.
Small Electronics: Anti-Static Bags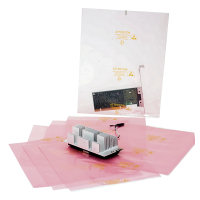 Anti-static bags are the number one product for sellers of small, sensitive electronic components and parts as they protect them from damage caused by static, a common problem in transit due to static charges being conducted by vibration, heat and pressure. A number of bags can be purchased for a variety of different needs; we recommend the bubble bags for particularly fragile items, or those with sharp edges. There is also a choice of both open top and re-sealable anti-static bags, the open-top bags are useful if products need a snug fit as they can be sealed by a heat sealer wherever you choose. To ensure anti-static bags are the real, authentic thing they must be printed with the ESD hazard warning logo - an electronics industry standard for electronics packaging.
Clothing: Polythene Mailers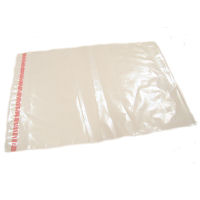 Clothes are a fairly easy to package however different retailers have different needs when it comes to the packaging material they want to use. When you're starting out, the most cost effective way to package clothes would be to use a clear or grey polythene mailing bag, they are waterproof, quite durable and made from 95% recycled film. Also, because they are mailing bags they have a self-adhesive strip seal meaning you can quickly package your items and pop them in the post with no trouble. The clear bags work best inside a postal box, and are good if you have started your own clothing brand and want the logo/design to be immediately visible.
Gifts and Small Items: Polythene Bags

For smaller items such as jewellery, lingerie, confectionary and gifts polythene bags make for a cost effective solution that covers all bases. Items can be placed in an open top clear polythene bag and sealed with a heat sealer or tied with cable ties. The great thing about polythene is that it is very versatile, so a range of gauges can be bought for varying uses. We recommend light duty for the items mentioned above, but if you need to send out heavier items such as DIY supplies (nails, knuts, bolts) in bulk choose a heavy duty (400 gauge) bag. For gifts Kite also offers a range of packaging supplies specific to the gift industry, or for businesses wanting a more 'personal touch' for their packaging. For these needs you can choose from a selection of paper bags, gift bags and even greeting card bags (perfect if you make your own cards).
Just About Everything: Padded Bags and Mailers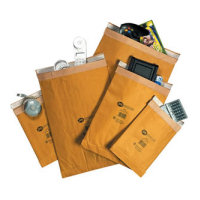 When all seems lost choose a padded mailing bag, available in gold or white these bags and mailers pretty much cover all products of a certain size and weight. The padded bags are great if you require extra protection as the macerated paper lining provides a thick cushioning to with-stand impact damage. Bubble lined mailers are useful for sending out a number of items, particularly handy for busy offices who need to send out adhoc items on a regular basis or for sending out high volumes of product on a budget. One of the most popular bubble-lined mailers is the Jiffy Airkraft mailer, this uses the same technology as other bubble envelopes but is made with innovative packaging technologies so that it is lighter than the usual mailer - saving on postage costs.
Finally.Our Software Pick for E-Commerce: HootSuite
If the key focus of your marketing plan is social media you may want to consider HootSuite, the ultimate tool for managing your social media accounts. HootSuite provides you with all the usual things you'd expect from a social media tool, such as being able to manage several accounts on one platform and being able to schedule posts (great if you only have one social media person and they go off on holiday) and providing critical social media analytical insights that are not available on the platforms themselves. However, it also offers a mobile app so you can manage stuff on the go, interfaces with Evernote so you can create to-do lists to share with your team and what's more HootSuite offers a free plan (for a maximum of 5 social media accounts) and upgrading to Pro is fairly inexpensive at $8.99 per month.
If you have any comments about this post, or would like to get in touch, follow us on Twitter - @kitepackaging
Please note that Kite Packaging is not connected to or endorses HootSuite