Essentials For Starting Out – Part 3
Kite's Top 5 Protective Packaging Materials
A big welcome back to all our e-commerce start-up readers, we hope you've enjoyed the 'Top Five' blog series so far. Last week we took a look at bags and envelopes - a perfect solution for e-tailers sending out small products in the post or needing specialist bags for their specific needs. We've strived to make this blog series as informative as possible for all the online start-ups out there, however we're only human, so if there is a burning question on your lips that you don't think we have answered yet, please do get in touch on Twitter - @kitepackaging #fridayfive.
In Part Three of Friday's Top 5 we'll be taking a look at the best types of protection, for e-commerce start-ups and how you can protect even the most delicate products in a cost-effective way. And, as always, we'll be featuring a piece of software that we think is perfect for getting your online business well underway, so you can go out there and conquer the cyberspace.
Next week join us for the penultimate part of the series, where we'll be getting all of your sealing needs just right. Now on to protection.
Artwork and Frames: Corner Protection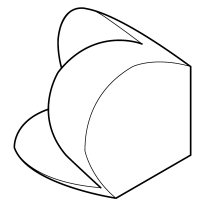 The picture supply sector has boomed in recent years, particularly in e-commerce where a demand has grown for digital pictures to be produced on canvases and in frames without having to go to an expensive picture framing shop. However if you are in this industry the packaging of these items can be a head-scratcher, particularly if the pictures are in glass frames or have delicate corners. The areas that take the most impact will be the corners and edges of the frames, so a foam protector would be most suitable. You can choose from a range of corner and edge protectors in different materials, shapes and sizes so that your product is completely protected and takes the shock impact that can happen in transit. Protection like this is also popular with the furniture industry as it can be used to protect table tops and other surfaces.
Bulky Items: Polystyrene Loose Fill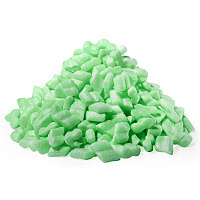 Bulky items that are generally already boxed, such as games consoles or packaged foods need to be placed in another box for extra protection. However, it is often rare that these items fit perfectly inside the outer container, this is where loose fill such as polystyrene chips work perfectly as they fill the space that hasn't been filled by the product to prevent it from moving around when it's transported and provides that extra bit of protection so that the customer isn't presented with a dented or bashed in box of goods. A mistake many make is to fill a box full of loose fill and place small items inside to protect them, small items will still migrate out of loose fill and what's more receiving a box full of polystyrene where you have to root around for your product is not appealing from a customer perspective.
Large Electronics and Furniture: Foam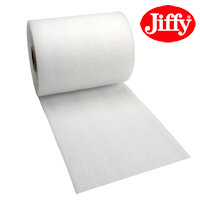 Large electronics such as televisions, stereos, DVD players and laptops need high-impact protection so that the delicate components and highly breakable elements such as the screen is not damaged. There is, of course many different alternatives but foam is the most effective solution and isn't costly. Foam rolls can be cut down to the right size and protect a number of products from large consumer electronics to pieces of furniture such as glass doors, kitchen tops and flooring. A particularly good benefit of foam is that it is non-abrasive so won't scratch delicate surfaces, it is also incredibly lightweight which is useful if you are looking to save on delivery costs.
Fragile Items and Glassware: Bubble Wrap
Bubble wrap is an incredibly popular product here at Kite, and it's no wonder as it has so many uses (and is fun to pop!). One of the key things bubble wrap is used for is to protect fragile items, particularly home wares such as porcelain, crockery and glassware.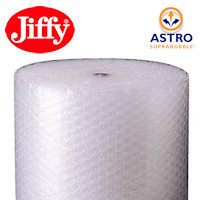 There are many different types of bubble wrap, small bubble wrap is great for home ware items whereas large bubble wrap can be used to wrap bigger products and fill voids. Kite stocks the jiffy brand of bubble wrap which has a number of different benefits, it is co-extruded so that retains air much longer and tears easily to speed up the packing process.
Just About Everything: Air Cushions
Air cushions can be produced as and when you need them, and in various different shapes and sizes to suit different needs. The key benefit of air cushion machines for start-up businesses is that they use up very little warehouse space; in fact you can just have one set up in the office! The rolls last for ages, and you can produce large cushions for void filling, large tubes for corner protection and block and brace as well as a type of bubble wrap cushion for wrapping and layering. Of course, the initial cost is significant to pay upfront but think of it as a capital investment - in many cases we see that by replacing other types of protection with air cushioning companies actually save costs.
Finally.Our Software Pick for E-Commerce: Magento
Magento is a rapidly growing tool in the world of e-commerce and you can see why as it completely simplifies the online store process by combining both design and CRM in to one space. Magento allows you to easily upload product descriptions, images, prices and even a blog, as well as easily access your customer's data with a selection of search tools. The main advantage of using a platform like Magento is that it is extremely customisable, the admin interface allows you to edit a whole host of things without being a web designer and it offers extensive reporting features such as stock takes. However, Magento is an expensive tool to take on but it's free trial service allows you to play around and see if it's right for you.
If you have any comments about this post, or would like to get in touch, follow us on Twitter - @kitepackaging
Please note that Kite Packaging is not connected to or endorses Magento