Four creative packaging design ideas for the summer holidays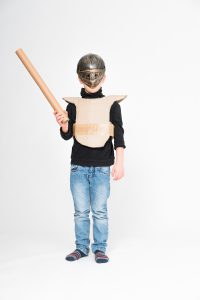 With the summer holidays upon us, we need some quirky ideas to make the most of those long summer days and to keep the kids entertained. So let's look at some of the ways we can use packaging innovatively…
 Oh what a knight!
One great concept is creating a cardboard cut-out knight's armour (the cheapest fancy dress outfit you've bought yet!) which can be great game for your children. You can make a few armoured vests for however many participants and then team them with a postal tube sword – let the games commence!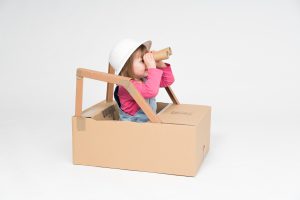 Sorry Dora who?
The next one is a bit of a Dora the Explorer-esque creation for your kids. All you need for this one is one large cardboard box which has great safari vehicle potential and then you simply cut out a large square seating area for the driving seat. With the cut out square piece, you can cut it down in to four thinner strips and fold them to create the windows for your perfect cardboard convertible! If you're feeling extra arty, you could draw on some wheels and headlights and add a lick of paint for jungle authenticity.
 Buzz Lightyear eat your heart out!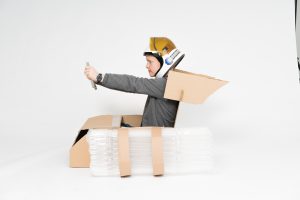 Another similar but different creative automobile concept would be this space car design, a particularly popular option for the underage astronaut! Instead of creating the convertible part, you can add some pointed rocket like spoilers on the back by cutting a small slit on each and slotting it on to the back of the space car. If you want to add more authenticity and some real hover like features you can use some of our air shock cushioning, attaching it to both sides (space cadet costume optional).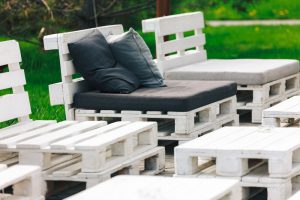 One for the adults!
It's time to get out in the garden make the most of this UK heatwave. If your garden set up isn't quite as glam as you'd hoped, why not try a low-cost, quirky revamp by simply stacking some wooden pallets together and teaming it with some decorative cushions to create a shabby chic, makeshift sofa. If you're the ever-popular socialite, you can build more than one of these and create the ultimate lounging area ready for hosting the neighbourhood garden parties.