Get creative this Easter break with these 4 quirky cardboard design ideas
It's the Easter Holidays and the kids are off so it's time to produce a 12 hour schedule of fun-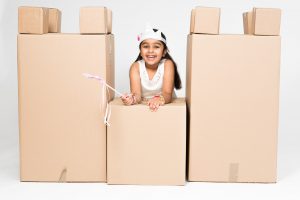 filled activities to keep them quiet and preoccupied – or at least the latter. You can't go wrong with a classic arts and crafts afternoon to get your kids using their imaginations and to make their dreams come to life…
Your very own Cardboard Castle…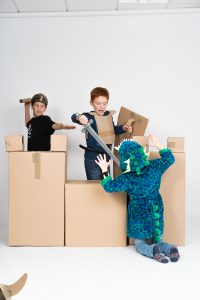 Whether your kids want to play dress up as princesses or knights, we've got the perfect quick and easy castle for you. A simple yet effective design which will keep kids playing for hours. The castle grounds can be a fortress for youngsters as they act out their fairy tales and medieval battles. All you need is three larger boxes and then you simply add four small boxes to each end pillar to create a castle effect.
It's time for take-off…
Calling all wannabe astronauts… we have the ideal mode of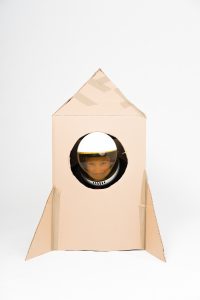 transport for you. This quirky cardboard concept will keep the space intrigued mind preoccupied so get your rocket making skills at the ready. All you need is one larger cardboard box and some smaller, singular pieces to create your desired, make shift rocket. Now prepare for take-off…
Formula One here we come…
There's an undeniable fascination with racing amongst many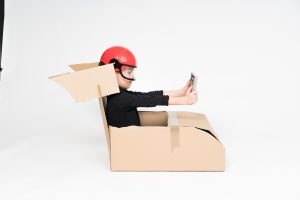 children so this next idea will prove ever popular with the driving dreamer. It's sure to keep them occupied and it is advised to maybe stay off ground level whilst a cardboard car gets directed around the house at 10mph. Simply dissemble one larger box and cut out a roomy seating area for your young'un, then you can add a decorative spoiler – an optional feature of course! Now it's ready, steady… GO!
Shop till you drop...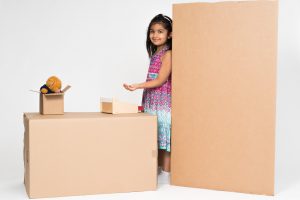 This last idea is a particularly useful one in terms of adaptability. Whether you desire a mini supermarket for your sales child's shopping game or a surgery for a doctors and nurses game – it can cater for all. A real chameleon in the world of cardboard creative design…all you need to set the scene is one large box to act at the counter and then you can have another larger box as the backdrop et voila, your bespoke play area is complete!