Get Discounted Anti-Static Bags In Our June Clearance!
With further reductions across our clearance foam protection range and anti-static bubble bags added to the sale, this June clearance is not to be missed!
You may remember last week us telling you about our brand new foam protection range, which has been bought in to serve the needs of customers with delicate products such as furniture, antiques, glass, picture frames and electronics.
The new range not only bought with it great added benefits for foam users, but also meant we could put our previous foam protection stock in to a fantastic clearance offering!
We slashed the prices by 50% and it proved extremely popular – there are only a few packs left of each SKU! And to bring you even better value as we reach the end of June, we have reduced prices further on foam protection so you get an even better deal.
What's more, new products have been added! We have included three different sizes of anti-static bubble bags, which offer cushioning protection and prevent static damage to electronic components. They have been massively discounted, with prices starting at just 5.3p per bag.
Remember though this offer is for a limited time – with stock expected to sell out fast, get it while you can!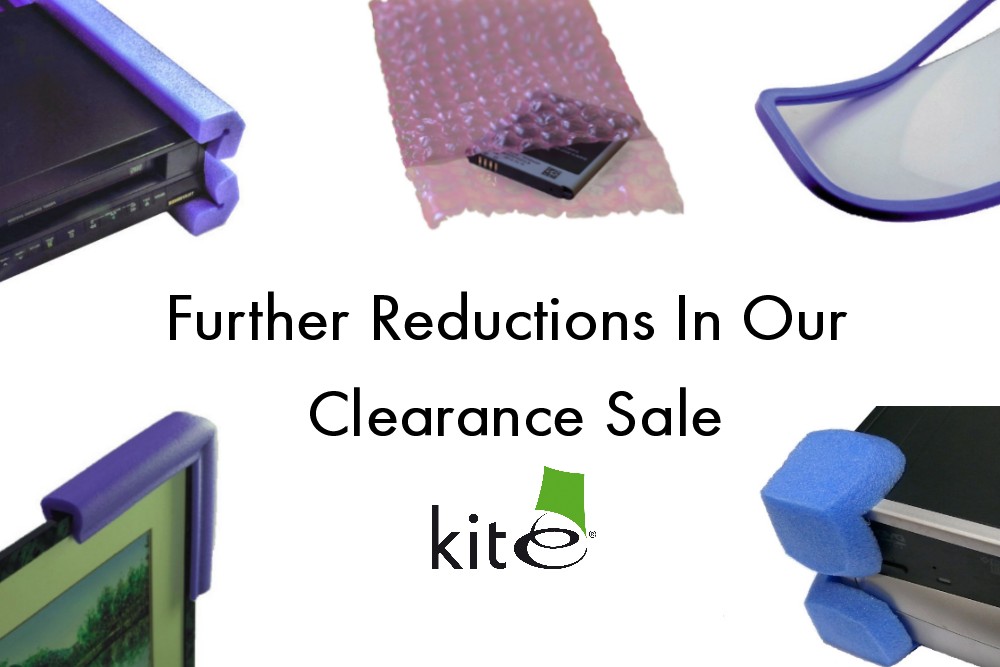 Other Updates
Not only is our amazing clearance offer on but we also have exclusive discount codes available for customers spending over £300! Give our team a call to find out more, by calling 02476420065 and choosing Option 1 if you're a new customer, or Option 2 if you have an account with us.
We have also re-designed our page for grey mailing bags, our most economical mailing option which is favoured by the e-commerce sector. Previously when ordering small and medium sizes you would have had to buy over 50,000 bags to get our top price break – now you only need to buy 10,000 bags or more to get our best price.
We have also added more white Arofol envelopes to our bubble-lined mailers range, so that now our full range of economic bubble mailers are available in both white and gold.
Our Mini Air Bundles are also still available – this is a great starter kit if you are a new user of air cushions, as it includes the machine, two rolls of cushions and either a basket or a stand accessory. The bundles are much cheaper than buying each element separately, however stock is limited.