Happy World Environment Day 2019! Is your business taking action to help save our planet?
World Environment Day is celebrated on the 5th of June every year and acts as the United Nation's way of encouraging awareness and action for the protection of our environment. Our environmental focus at Kite has been a driving factor behind our work, enabling us to create some of our most innovative products yet – that inevitably tick all those environmental boxes. In the last twelve months we've released our industry white paper 'An essential guide to plastic packaging and a sustainable future' and welcomed our new mobile test facility in which our packaging technologists can demonstrate how to minimise waste and optimise packaging at different customer sites around the country. We've also made some considerable operational changes to get our own waste levels down and reduce our plastic usage. This includes us no longer sending out direct mailing in polythene mailing bags, and carrying out an ongoing review of our warehouse distribution process to minimise plastic wrapping around products. Our new environmental range has a variety of packaging solutions that advocate the four r's; reduce, re-use, recycle and replace. Here are some of our environmental products: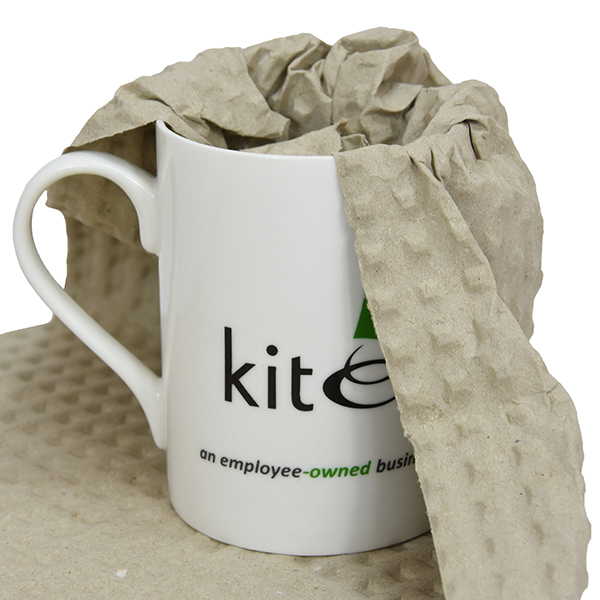 Speedman box & paper bubble wrap – REPLACE
A paper void fill solution is the perfect environmental option for businesses who are in need of some internal protection inside their cartons but want it to be eco-friendly. Paper voidfill and protection is an increasingly popular method of protecting goods prior to despatch, with our Speedman Box offering a simple yet effective manual system in which users can simply pull and tear off quality packing paper to wrap around products. As well as offering a layer of paper protection, our paper bubble wrap has deep indentations that provide further cushioning, making it great for delicate and fragile goods.
Paper Tape – REPLACE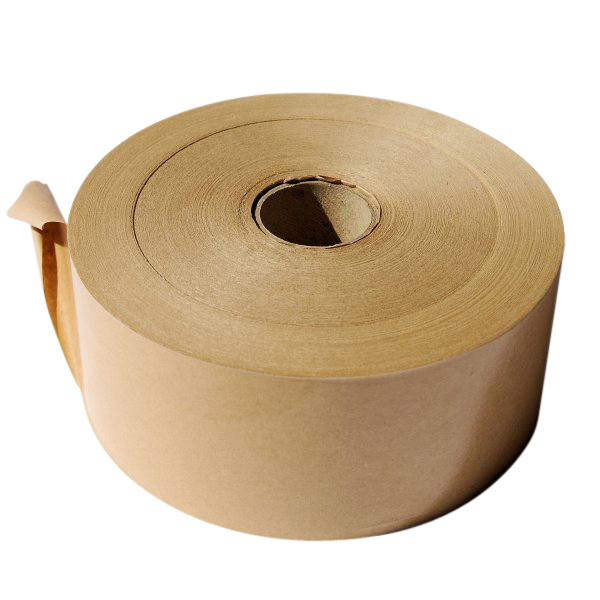 Another simple but effective way of getting your plastic levels down, paper tape is a useful alternative to traditional tape. At Kite we've introduced self-adhesive paper tape, gummed paper tape and reinforced tape, all of which offer strong, eco-friendly sealing. If your business wants to go that one step further and have an environmental tape that has your brand on – you can choose from our custom printed gum paper tape and kraft paper tape.
Waste compactors & balers – RECYCLE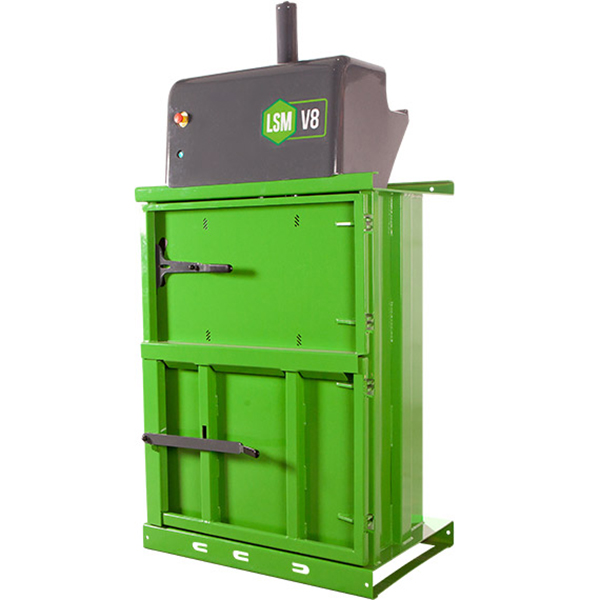 Is your business's waste management regime up to speed? Our waste baling systems are the ideal economical solutions to save time, money and space as well as downsizing waste levels in-house which has a knock on effect for UK waste management as it reduces your environmental impact through minimising the waste sent to landfill. Materials they can efficiently bale include cardboard, plastic, paper, textile and even food waste, all into one small, compact bale.
Eco mailing bags – REPLACE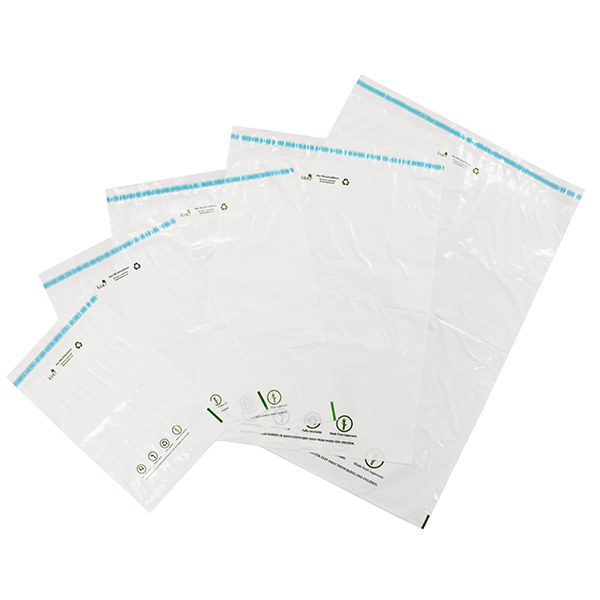 Our eco mailing bags are the perfect sustainable alternative to standard polythene mailing bags, offering you the opportunity to improve your green credentials and reduce your carbon footprint. Produced from a bi-product of sugar cane, and grown on reclaimed waste land and therefore having no impact on the rainforest, our eco mailing bags are fully recyclable, use no fossil fuels and are produced from the greenest material on the market
Enviro-friendly insulated boxes – REPLACE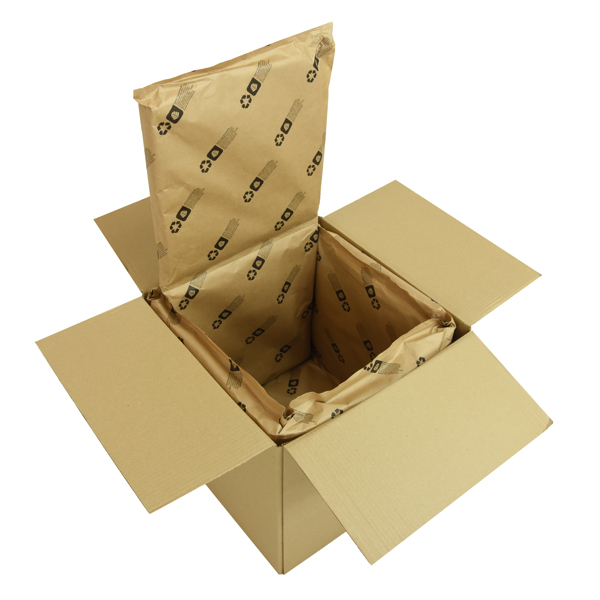 Are you looking for an environmental product to protect your chilled goods? Produced from recyclable starch and paper, our insulated box is 100% curbside recyclable and enables customers to maintain a constant temperature for at least 48 hours making it the ideal solution for temperature sensitive goods, food & drink and pharmaceuticals industry.
Plastic pallet boxes – REUSABLE
Plastic isn't all bad, it's the single use, throwaway products that you need to watch out for. So why not consider a robust, re-usable pallet box? Due to their design, plastic pallet boxes can be used over and over, eliminating packaging waste. Our bulk container provides large volume to handle a range of goods, making it ideal for a wide range of products individually or as a stackable system with the plastic pallet lids.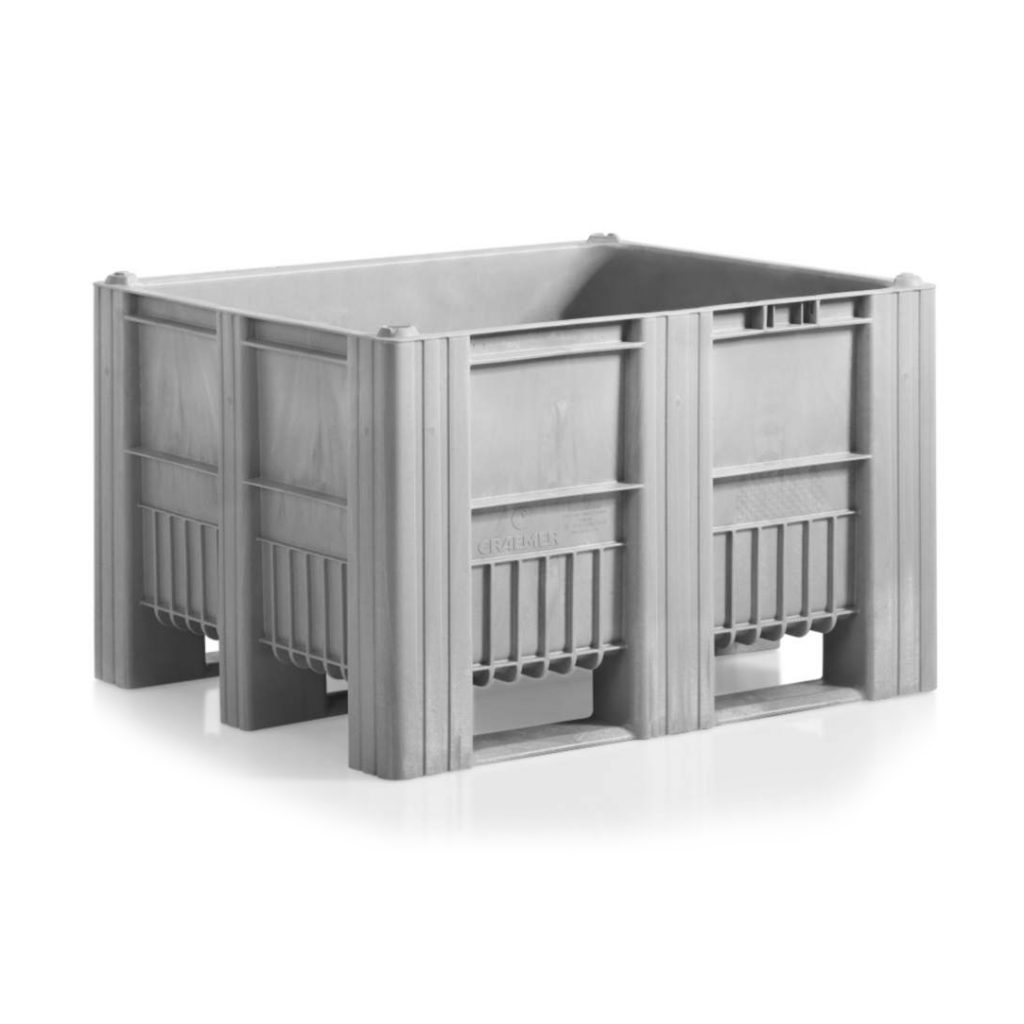 If your business wants to make the switch to a greener operation, choose some of our eco-friendly products. You can view the rest of our environmental range and find the right eco-friendly alternatives for you.