Happy Yorkshire day to our cousins in Rotherham
As today is National Yorkshire Day, we would like to celebrate with some facts about the UKs largest county and home county to our cousins in Rotherham. Yorkshire Day is a celebration that takes place once a year to honour everything about the history of th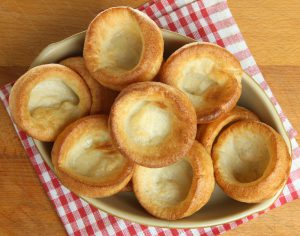 e county, with the date referring back to the Battle of Minden on August 1st 1759.
The main celebrations of Yorkshire Day 2017 are taking place in Sheffield, the city in the south of the county.
5 Facts About Yorkshire
York's ancient walls are three miles long and enclose an area of about 263 acres.
There are very strict rules for making Yorkshire Pudding – if it's not 4 inches tall, it doesn't count, it even has its own national day.
Yorkshire is the largest county in the UK.
Yorkshire was the birthplace of club football and rugby league, and is home to the world's oldest football club (Sheffield F.C.).
Yorkshire is not Lancashire.
Our Rotherham branch used to sit in the heart of Sheffield but moved to its new site in Rotherham. The £1.5 million investment has seen expansion from 20,000 to 30,000 sq.ft. It is the most Northern located branch in the UK. It covers a vast area meeting the Coventry branch at Nottingham, reaching as far as the Scottish borders in the North and spanning the whole of Northern England, from the east to the west coast.
We hope all celebrating have a great day! Happy National Yorkshire Day!