Have You Entered Our Bad Packaging Competition?
Back by popular demand.
Due to a great response last year we are running our 'Bad Packaging' competition again as who doesn't love a competition and the chance to win an iPad Mini?
For us here at Kite we love an opportunity to involve you in competitions relating them to all things packaging and with the busiest period for deliveries upon us we felt it was the perfect time for you to send us pictures of 'Bad Packaging' you have received. This can be anything from products in boxes too big for them, damaged products due to lack of protection or anything that is just plain bad packaging.
We understand the horror that is often felt when you see those special deliveries poorly packaged and the added devastation when the product you have spent time and money on is completely damaged and often no longer fit for use.
So in true Kite style we want to be there for you in the time of packaging fails and lighten up your mood, as here at Kite we believe packaging to be the foundation to a good customer experience and the three 'P's' as the utmost importance – protection, presentation and proportion.
It's easy to enter simply post your 'Bad Packaging' pictures on our Facebook page for a chance to win an iPad Mini. Full terms and conditions are on the page.
How does your bad packaging compare to last years winner?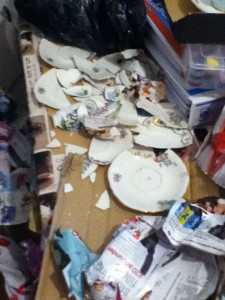 If you need any further advice about any products in our range simply call our friendly team on 02476 420 065 (Opt 1).