Have you seen our new garment covers?
We've brought to market our new protective garment covers to make sure your business can get clothing from A to B the right way.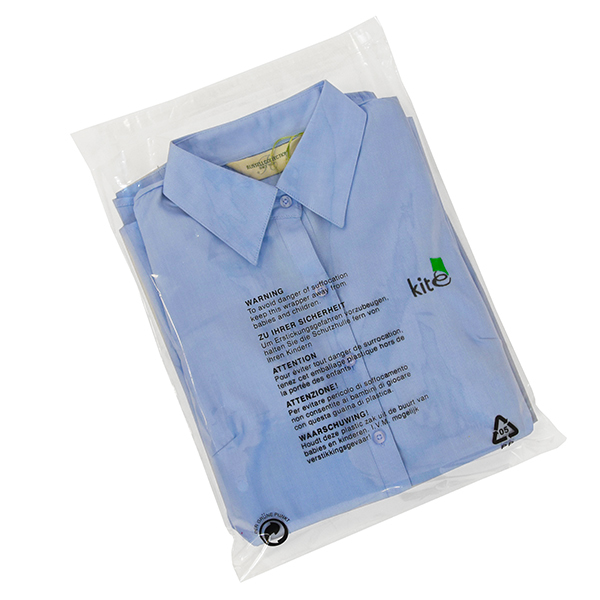 The first product we're offering at Kite is a gusseted garment cover, a clear polythene bag which provides ideal protection for hanging clothing, especially for businesses in the dry cleaning industry. Designed with shaped shoulders and a centre hole for coat hangers, these covers are a popular choice for dry cleaning and for those within the removals industry that require clothing protection during transit.
These garment covers allow users to preserve and segment clothing items, therefore providing great hygienic protection in close-knit environments such as a laundrette. They are a highly economical option for a range of applications and they come on a roll with perforations between each one for easy tear, making them a quick, convenient packing solution to use in practice.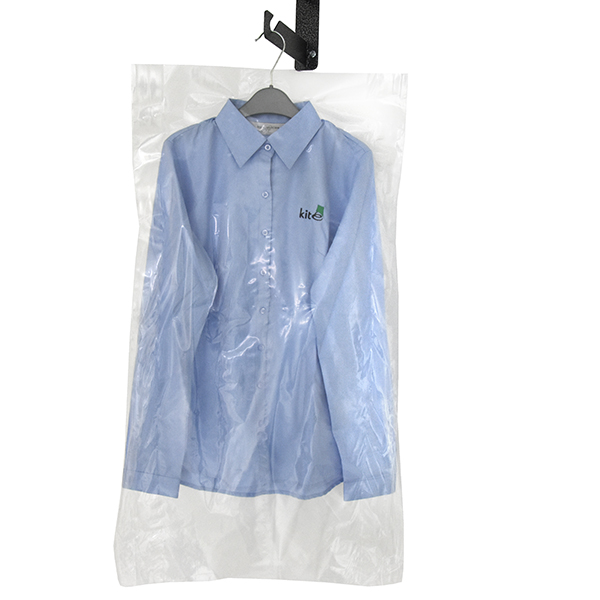 The other type of garment packaging we've introduced is our new garment bags. These clear polythene bags are typically used within the e-commerce sector when distributing clothing and other products.
This style of garment protection is also used by retailers to display items on the shop floor, and a popular choice for wholesalers when transporting clothing items to retailers, to ensure the clothing is protected from harmful factors like dirt and dust before the product is sold to a consumer.
Each bag has safety perforations and is printed with a warning notice for users to minimise a potential safety hazard arising. These bags are an ideal hygienic outer for a range of products including t-shirts, shirt and tie ensembles, trousers, skirts as well as other retail and wholesale goods such as toys.