How Do I Package Wedding Dresses? – The Packaging Doctor
It's A Nice Day for a White Wedding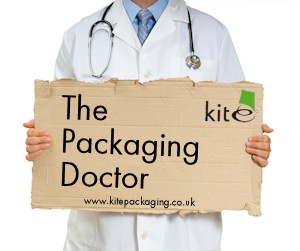 Hello Packaging Surgery fans! Today's patient has something very precious to package – wedding dresses. For many women these are one of the most expensive pieces of clothing they'll ever buy, and will be something they'll remember for a long time. Of course this means the pressure is surely on to package them so not an inch of it is ruined. Read on to find out more…
In other news we are preparing for yet another exhibition here at Kite, and will be attending MACH 2014 in Birmingham with our brand new website product the Kite Air Shock. This is a fantastic new range of packs we have launched especially for fragile products and bottles. As well as this we're also gearing up for some sport relief from our Sheffield branch and much more, but don't worry we'll keep you posted.
Remember, if you're in need of a Packaging Doctor I'm always here to help with any packaging problems you may have – email packagingdoctor@kitepackaging.co.uk or Tweet me. Now, over to the patient!
Hi Packaging Doctor,
Me and my sister run an online wedding dress hire business, and send out many dresses for brides to hire out and send back to us. The wedding dresses we sell are already packaged beautifully in custom made boxes, however because these dresses are high value and will go out to a number of different clients we need to source some outer packaging to protect these boxes.
The sizes of the boxes tend to be of a standard size 50 X 47 X 16 cm. As you can imagine these dresses are quite costly to send out as they are heavy products, therefore we'd ideally like some outer packaging that won't add too much to the shipping costs whilst protecting from dirt and moisture. Is there anything you can suggest?
Thanks, Bella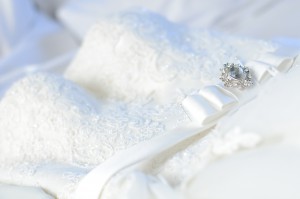 Hi Bella,
Great that you are part of a family business – and is something so special and exciting for customers! There aren't many online wedding dress hire places so I appreciate that you want the packaging to be right to maintain your credibility.
Our economy mailing bags would be perfect for this application, they are 55 micron thick yet economical to buy. We stock a 'Large Parcel' size on the website which measures 550 X 750 mm, the bags are waterproof and are easily used with a peel and strip closure, what's more prices start from as little as 10.4p a bag for this size.
These bags will securely protect your items from dirt and being tampered with, and thanks to them being lightweight will have very little impact on your shipping costs. If you are worried about the bags being damaged they do offer great durability, however we do also stock heavy duty bags if you want something a little tougher.
Of course, this is a great solution if you have the dresses in the designers' boxes, however if you have second-hand dresses to sell that do not come in original packaging I recommend using a white postal box for great presentation, and white tissue paper which is bleed resistant and will provide protection from dust.
Good Luck, The Packaging Doctor
Note: All the packaging problems our doctor receives are real queries from customers or non-customers.