How Much Packaging Is 50 Tonnes? – The Packaging Regulations
By Andy Fay
• Thursday

29th January 2015
With the deadline for 2015's packaging data submission fast approaching, many companies not familiar with the Regulations  are considering whether or not they are over the 50 tonne threshold that requires a company to register.
Whilst some companies are aware that they are over the threshold, all too many companies significantly underestimate the amount of packaging that is going through their business and unwittingly leave themselves liable for prosecution by the Environment Agency.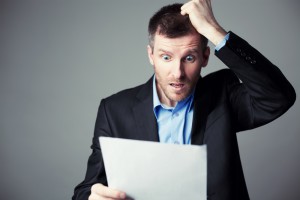 "Surely our company handles less than 50 tonnes!"
Whilst 50 tonnes may seem like an amount your business wouldn't even begin to handle on a yearly basis, it's important to consider what this 50 tonnes covers. Most business owners that are unfamiliar with the Regulations are shocked to discover that they cover:
All packaging (including heavier items such as pallets) which are imported into the UK around Raw Materials, Components and Finished Goods.
Any packaging that you're adding to your products, whether it be Point of Sale, Outer or Transit packaging.
Any packaging around goods that you supply to either a person or a company that remove some or all of the packaging.
"But our goods don't require much packaging?"
Even if your goods don't require a lot of packaging when they leave your business, the Regulations cover all packaging materials coming in to your business. If you're using a large amount of raw material and it's coming from outside the UK, all of the surrounding packaging is going to count towards the 50 tonnes. If your company has been expanding in the last few years, this may be the first year you become legally obligated.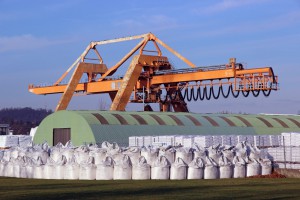 "Ok, we might be close, but is anyone really checking these things?"
Absolutely! Last year the Environment Agency had their enforcement budget increased  and the onus is on your company to either prove it is under the threshold or face Enforcement Action which may result in prosecution! The Environment Agency is extremely active and not facing the music now could lead to having to fork out a much larger amount in the future.
"How can I be sure of how much packaging is coming through my business?"
The only real way to be sure that you are under the 50 tonnes threshold is to perform a packaging audit. Kite Environmental is happy to carry this out on your behalf. Upon completion of the audit, you will either be under the threshold (and have a means of proving to the Environment Agency that you are), or need to register and we can help you do this through a Government Registered Compliance Scheme.
If you think you may be approaching the limit or in excess of it, give the Regulations experts a call today on 02476 420080 or email compliance@kitepackaging.co.uk