How To Keep Seeds Dry In Cold Months – The Packaging Doctor
The Surgery Is Now Open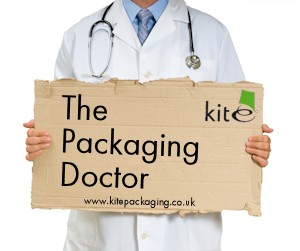 Hi Doctor,
I work at a leading botanical gardens in London and am responsible for preparing the gardens for our spring shows. These are planned well in advanced due to the amount of work we are required to do for it, however we have experienced a huge loss of plants in previous years due to the seeds becoming damp or frost bitten. Could you suggest a protective solution for these?
Warm Regards, Simon
Hi Simon,
Sounds like an interesting job; I'm a huge fan of botanical gardens but never comprehended the huge amount of work that goes in to the spring displays. Drying out plant seeds and keeping moisture away from produce is a huge issue within the horticulture industry, as it operates in a fairly damp environment.
I would suggest packing your seeds with silica gel pouches, these can be used in the ground and externally, and are the industry leading product for absorbing moisture. These pouches are typically found inside textile products such as shoes and handbags so will be recognised as a protective substance if you work in a large team. In terms of volume, 5 grams of silica gel is recommended per cubic metre of product.
As you work in the horticulture sector another product to consider for general use is a new addition to our website - vermiculite. This product is a great alternative to soil as it is manufactured from natural minerals and encourages plant growth, in can also be used isolated to germinate seeds.
Best Wishes, The Packaging Doctor

Note: All the packaging problems our doctor receives are real queries from customers or non-customers.
If you have a packaging problem that needs diagnosing
get in touch on Twitter @kitepackaging
or email packagingdoctor@kitepackaging.co.uk