How to pack a knee trolley – The Packaging Doctor
Here in the surgery, we understand the fear of sending high-value delicate products in transit. And so ensuring you have the best protection possible is crucial.
We help a customer who has just this fear, see the solution below..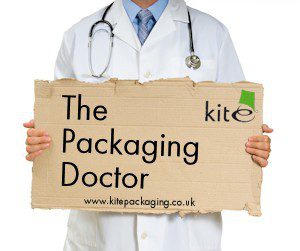 Dear Doctor
I sell knee trolleys in the UK and Europe and send them via courier and air freight. They are made out of aluminum and I am concerned that the cost of returns due to damage will out way the profit I was making.
I hope you can help.
Thanks, John.
Hi John
Of course we can help; here in the surgery we never turn down the chance to protect your items.
First of all, we would suggest you use single wall custom boxes size 560x510x110, providing the protection and reliability that you require at an affordable price.
To protect your edges during transit our edge protectors are the ideal solution. Simply place them on the edges and corners of your item and secure with either tape or cable ties to protect your item throughout its journey.
Protecting the wheels and legs is essential, as I'd imagine that when loose they will move around and potentially cause damage. To prevent this use our bubble bags. The air bubble cushion will protect your item and prevent it causing damage. They also consist of a peel and seal strip to ensure the product is secure.
Lastly, we would advise using custom logo tape, you can print this with your logo and gain more brand exposure.
We hope you find this solution useful.
Best wishes,
The Packaging Doctor
Note: All the packaging problems our doctor receives are real queries from customers or non-customers. If you have a packaging problem that needs diagnosing get in touch: Twitter @kitepackaging or email packagingdoctor@kitepackaging.co.uk