How to pack and protect furniture – The Packaging Doctor
The Packaging Doctor is back in the surgery for 2018!
Continuing to help you and your businesses with any packaging queries you may have, our Packaging Doctor and team of experts are here to help!
Our first enquiry of 2018 comes from a business looking to protect the timber and steel furniture that their business manufactures…
Dear Doctor
We are a business that manufactures timber and steel furniture.  We are looking to solve a packaging issue with our hairpin legs.
The product looks like this: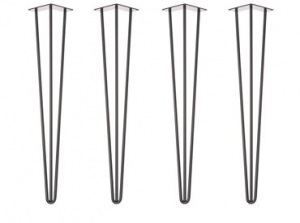 We offer these legs in a multitude of sizes and colours and ship a significant quantity worldwide.
The legs are around 2kg (per leg) and the issue we are finding is that the legs knock against one another and cause damage to both themselves and the packaging - thereby causing further damage.  We already have the boxes, however, we are specifically looking for internal cardboard inserts.
We are looking to get this resolved once and for all.
Thanks,
Sam
Hi Sam,
Thank you for the first Packaging Doctor enquiry of 2018!
Kite can provide a range of options that you may find suitable to solve the issues you are experiencing with your hairpin legs for furniture.
The first option is to use mesh sleeving, a protective plastic sleeving often used to protect cylindrical and difficult to pack shapes such as furniture legs. It is easy to apply, and hugs around products to protect from scratches and scrapes, ensuring that your furniture legs arrive at their destination in perfect condition. Available in a variety of widths and colours that you may find useful to categorise particular sizes of hairpin leg, Kite's mesh sleeving is a low cost, reusable solution.
Alternatively, you may want to consider using a foam product, such as Jiffy foam roll. Designed to provide protection for delicate surfaces, it is non-abrasive and leaves no residue, helping to maintain the quality finish on the furniture legs during transportation.  In addition, it is a lightweight product so has a low impact on your shipping costs.
We hope you will find these solutions ideal for resolving the issues you have been having with protecting your furniture products, and if you are looking for further packing materials for your business, we also stock a range of packaging designed specifically for furniture, including our protective Tuff-wrap and furniture bags that you may find useful.
We hope to work with you soon!
Best wishes,
The Packaging Doctor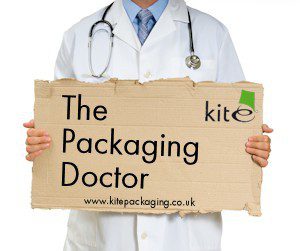 Note: All the packaging problems our doctor receives are real queries from customers or non-customers. If you have a packaging problem that needs diagnosing get in touch: Twitter @kitepackaging or email packagingdoctor@kitepackaging.co.uk