How to pack animal feed – The Packaging Doctor
Now recycling and eco-friendly actions in business are becoming more and more important, organisations need the right sustainable products for the future. Let's see how the packaging doctor can help with your eco-friendly questions.
Dear Doctor,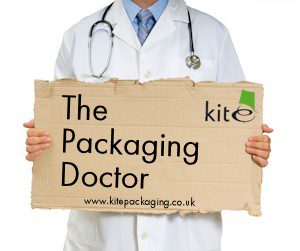 We're a small wholesale business who sell animal feed to farms. Due to the nature of our work and the recent environmental crackdown on plastics, we're looking to do our bit and reduce our plastic use. At the moment we just use small plastic bags to distribute our animal feed, can you suggest an eco-friendly alternative?
Best wishes,
David
Hi David,
Thank you for getting in touch with us – let's see how we can help!
It's great to hear that you're trying to cut down on plastics, here at Kite we're also trying to do our part so we've been introducing new environmentally friendly products to help our customer base as well.
We advise you make the switch to our eco-friendly paper mailing sacks which offer a recyclable alternative for your animal feed produce. Our cost-effective paper mailing sacks offer the perfect packing solution for mailing a range of products and are an environmentally friendly alternative to polythene mailing bags.
Thanks to their robust and water resistant composition, the bags are equipped to protect a variety of items in transit, making them ideal for holding animal feed.
With their secure bottom and generous gusset, they are a reliable and reusable mailing solution. Their open mouth top allows for rapid, trouble-free filling while the peel and seal strip ensures easy and secure closure.
Our recyclable paper mailing sacks are another one of our low cost, high quality packaging solutions which will prove particularly useful for packing your stock.
The sacks are an ideal option and are available in packs of 50 so you can purchase a large amount with ease – setting you up with the right packing agents for your business's day to day distribution.
Best wishes,
The Packaging Doctor
Note: All the packaging problems our doctor receives are real queries from customers or non-customers. If you have a packaging problem that needs diagnosing get in touch: Twitter @kitepackaging or email packagingdoctor@kitepackaging.co.uk