How to pack bath bombs – The Packaging Doctor
Businesses in the bathing industry know how important it is to give their clientele the ultimate relaxation experience. Their products are designed to have a certain wow factor which means they should be packed in the aesthetically pleasing packaging they deserve. The Packaging Doctor knows how to provide businesses with bespoke, protective packaging solutions for all their unique, bathing products.
Dear Doctor,
We're in the process of starting up our very own bespoke bath bomb business and would like to know how we can safely package the bath bombs in a way that ensures no fragmentation in the post.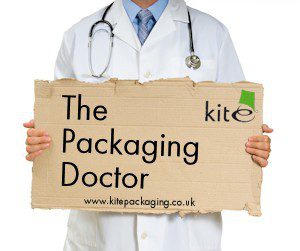 Our business will include retail and online sales so we're ideally looking for something that's appealing to the eye at the same time as providing secure protection.  
Thanks,
Kelly
Hi Kelly,
Thanks for getting in touch - let's find out what Kite can do for you.
We offer a range of mailing boxes that could carry a variety of bath bombs, including our Brown Postal Boxes and White Cardboard Boxes. These two products are particularly useful as their simple yet effective design allows for the secure packaging of products whilst offering a reliable and durable service throughout the delivery process.
Each of the boxes come flat-packed to save on storage space and can be filled with our Loose Fill Chips to add to their eye-catching, presentable finish. These are available in Ecoflo and Premium – a brightening white colour spec and an exclusive, vibrant multi-coloured range.
Although these products would be suitable for retail, if you would like an alternative option to make your bath bombs stand out on the shop floor, you can choose our Side Gusseted Clear Gift Bags. These are ideal, highly presentable exteriors that will emphasise your product's characteristics or if you would prefer opaque packaging that can hide its contents, you can purchase our Paper Bags, a fitting solution for gift purposes to ensure that element of surprise.
If you want to add that personal stamp to your business's product packaging, take a look at our Clear Circle Labels which are equipped with a print-receptive topcoat to enable you personalise your product and promote your brand.
Best wishes,
The Packaging Doctor
Note: All the packaging problems our doctor receives are real queries from customers or non-customers. If you have a packaging problem that needs diagnosing get in touch: Twitter @kitepackaging or email packagingdoctor@kitepackaging.co.uk