How to pack crystal – The Packaging Doctor
The Packaging Doctor is always on hand to provide expert advice to businesses and individual customers alike, and this week, a customer needs packaging to wrap and store crystal items...
Dear Doctor,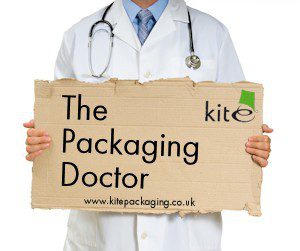 I need to store some crystal items and a friend has told me I need to be careful what I use to wrap them, especially if I'm storing the items for a while as some materials can leave microscopic scratches.
What should I use to avoid damaging these items which are particularly delicate?
Many thanks,
Joan
Hi Joan,
Thank you for your query.
Kite's new foam sheets are perfect for protecting delicate and polished surfaces such as crystal as it protects against scratches and marks. Available in a range of sizes suitable to choose the most appropriate for your range of items, these sheets can be cut to size easily to make effective use of each sheet.
An alternative could be to use foam pouches, which are non-abrasive, open top bags that you may find effective for storing your items. Products can be easily slipped into each pouch, and either folded over or secured with tape before packing into a larger container. Similarly to foam sheets, these pouches protect against scratches, shocks and moisture which makes them ideal for storing delicate products for some time.
Once each item is wrapped, you could then place them into Handle with Care boxes, which are made from extra strong, double wall corrugated cardboard. With a clear message printed on two sides of the boxes, handlers are more likely to take additional care when carrying and storing the contents. Simply seal the boxes with Kite's economy tape and your crystal will be safe in storage!
If you would like any more advice or guidance, please call our expert team!
Best wishes,
The Packaging Doctor
Note: All the packaging problems our doctor receives are real queries from customers or non-customers. If you have a packaging problem that needs diagnosing get in touch: Twitter @kitepackaging or email packagingdoctor@kitepackaging.co.uk