How to pack designer baseball caps – The Packaging Doctor
Packaging is often used to protect goods from damage and ensure products reach their destination in good condition. However, it can also be used effectively to promote a brand and present quality and luxury to the customer. This week, The Packaging Doctor helps a business to balance all of these aspects…
Dear Doctor,
My business sells designer baseball caps, and we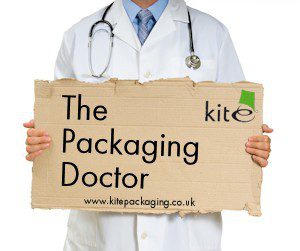 are looking to now sell them online and so will need to ship them to customers across the UK.
We are looking for a way to pack and send these caps so that they arrive to the customers without being crushed, but also present our luxury brand.
What would you suggest we use?
Thanks,
Aiden
Hi Aiden,
Thank you for writing to us.
We would suggest using our range of white postal boxes, which are available in a number of sizes so you can select the size that fits your caps perfectly. These strong postal boxes are made from single wall cardboard, and finished with a presentable white outer coating. Many of our boxes have tuck-in flaps which seal the box securely.
Within the box, you could use tissue paper to provide some inner protection for the caps and also create a nicely presented package. Our tissue paper is acid free and chlorine free, which means that it will not cause damage to any of your caps. It is available in a range of colours, so you can match the colour to your brand logo or to compliment the colour of the caps.
To finish the package and provide additional security, you could seal the boxes using custom logo tape. This is a great way to promote your brand on the outside of the box, as the customer will recognise your brand when they receive their parcel, and it will be seen by others as the package makes its way through the postal network. Available in polypropylene or PVC, and with the option to have 1,2 or 3 colours printed onto the tape, you can boldly promote your brand using this product. Additionally, it can also securely seal the box so that the item is kept packaged until it reaches the customer.
All of these products should protect your baseball caps effectively and securely, whilst also presenting your luxury brand to customers. If you require further assistance, please do not hesitate to contact our team, and we wish you luck with starting to sell your products online!
Best wishes,
The Packaging Doctor
Note: All the packaging problems our doctor receives are real queries from customers or non-customers. If you have a packaging problem that needs diagnosing get in touch: Twitter @kitepackaging or email packagingdoctor@kitepackaging.co.uk