How to pack dried fruits and nuts – The Packaging Doctor
Here at Kite, our Packaging Doctor and team of Packaging Experts are on hand to provide packaging advice to any customer, to find the most effective solution for their needs. This week, The Packaging Doctor helps to support a community charity who would like to pack snacks for visitors that attend their fundraising events…
Dear Doctor,
I support a local, community charity, and at our local fundraising events we give out small bags of dried fruits and nuts as a snack for visitors.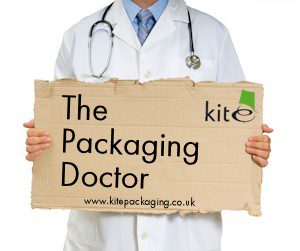 We pack the snacks ourselves, and are interested in using polythene bags so that visitors can see the contents, but we are not sure how we would seal them. We also would want to provide information about the contents of each bag so that visitors know what is in the bag; do you have any suggestions on what we should use?
I would appreciate your help with this!
Thanks,
Sarah
Hi Sarah,
Our medium polythene bags, made from 50 micron polythene, are ideal for packing small items such as dried fruits and nuts as they protect items from moisture. They are clear, so the contents can be identified and the packs look presentable to your visitors. Based on the size of packs you suggested to our Packaging Experts, we would advise using 4x6 inch bags, available in packs of 100 bags.
To seal bags, you could use a heat sealer, such as our basic table top heat sealer. Designed to seal polythene packaging, heat sealers are an easy to use, effective tool to securely seal bags by creating a neat seal across the top of a bag. The process is quick and easy; simply place your bag through the arms, bring down the top arm onto the bag, the machine will then apply heat to create a seal, and once the red light goes out, the bag has been sealed.
Alternatively, you may want to use a bag neck sealer. These small desktop sealers are ideal for sealing plastic bags quickly and securely, using 9mm bag neck sealing tape. Used in many high street stores such as grocers and bakeries, these machines seal polythene bags with tape, often to secure a twist made in the bag by the person packing the goods. Our low cost bag neck sealing tapes are available in a 3 colours, white, clear and green, which you may want to consider using to make identifying the contents of different bags easier.
Finally, to provide information to visitors regarding the contents of the bags, we would suggest using printer labels. You can print or write product information onto these high quality labels, and then apply them to the polythene bags once the goods have been packed. These labels have a strong adhesive which will ensure they stay in place to provide a visitor with all the information they need.
We hope your visitors will enjoy these snacks!
Best wishes,
The Packaging Doctor
Note: All the packaging problems our doctor receives are real queries from customers or non-customers. If you have a packaging problem that needs diagnosing get in touch: Twitter @kitepackaging or email packagingdoctor@kitepackaging.co.uk