How to pack DVDs – The Packaging Doctor
For start-up businesses, identifying cost effective solutions that perform well is vital to ensure costs remain low. This week, The Packaging Doctor offers a variety of solutions for a new business looking to post DVDs and games to their customers…
Dear Doctor,
We have set up a new business, selling DVDs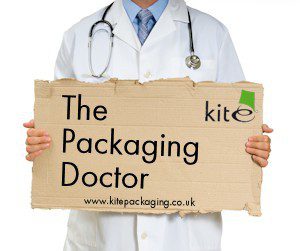 and games for various consoles, and we are looking for a solution in order to send our goods to customers, ensuring they arrive in perfect condition!
As we have just launched our business, keeping costs low is crucial for our cash flow, so we are looking for effective solutions that are economical, but do the job required!
What would you suggest we use?
Thanks,
Liz
Hi Liz,
We can advise a number of solutions that you may find suitable for your business, all of which can be very cost effective.
Firstly, our Polythene Mailing Bags are a great, low cost solution for posting items through the post to customers. Made from thick polythene, these bags are opaque so the contents cannot be seen, providing security, and additionally have a highly secure peel and seal strip, to ensure your parcels remain securely closed. These mailing bags are available in a variety of sizes, so you can purchase the most suitable for your items, and are lightweight so keep shipping costs low. It may be economical for you to purchase a size of bag to suit the majority of your items and purchase a higher volume of packs, as there are great value prices available for bulk purchases.
An alternative you may want to consider is to use our Weather Mailers. These are possiblymore suitable as they are made from a co-extruded, waterproof outer and are lined with protective bubble wrap. Depending on the strength of the cases that surround your DVDs and games, you may want to consider a solution that provides inner protection to ensure your products arrive safely to your customer. Similarly to the mailing bags, these bags are also lightweight to keep shipping costs low, and have a secure peel and seal strip.
A third option, and a very popular one in this sector, is to use our Book Wrap Mailers. These wrap –around cardboard boxes are ideal for items such as books but also DVDs and similar sized items. The strong, corrugated cardboard protects items when being handled and delivered to customers, and all are secure and tamper-proof. Each of these mailers is multi-scored, allowing you to wrap your items securely, regardless if they vary in depth, which may allow you to purchase a higher volume of packs when trying to keep cost per unit low.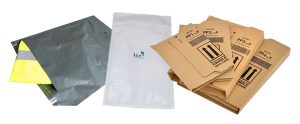 Why not call our friendly team of Packaging Experts who can arrange for you to have samples of each of these items for you to test before committing to your order? Simply call the team and we will be happy to help your start up business!
Best wishes,
The Packaging Doctor
Note: All the packaging problems our doctor receives are real queries from customers or non-customers. If you have a packaging problem that needs diagnosing get in touch: Twitter @kitepackaging or email packagingdoctor@kitepackaging.co.uk