How to pack furniture – The Packaging Doctor
It's not just businesses that need the Packaging Doctor's advice! This week, a customer emigrating to Australia needs some products to protect his valuable furniture…
Dear Doctor,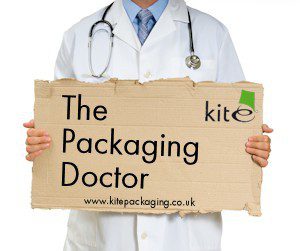 I am emigrating to Australia and have arranged for my valuable pieces of furniture to be shipped over. The furniture will be kept in a shipping container for the 6 week sea journey, and I need some packaging to ensure they are protected from the salt sea air and any water.
One of the items is a buffalo leather chair, which is particularly valuable. What would you suggest I use to keep it protected?
Many thanks,
Sam
Hi Sam,
Thank you for your enquiry, we can definitely help you to protect your valuable furniture on its travels!
To protect your buffalo leather chair, we would recommend using Jiffy Furni-Guard, which is a protective, durable cushioned material which can be used to wrap around your chair. Providing a high degree of protection compared to other protective wraps available, Furni-Guard protects items against knocks and scrapes, but is non-abrasive and waterproof, ideal for keeping the leather of your chair in excellent condition. To provide additional protection you could use silica gel sachets to avoid any moisture penetrating the leather, to give you peace of mind.
For your other furniture, we can provide a number of solutions including polythene mattress covers. These high strength covers are designed to protect mattresses in storage and transit and can help avoid the cost of replacing such expensive items. Similarly, we have furniture bags, which can be used to cover sofas and chairs, and bubble blanket upholstery protectors, which protect items from surface damage and the elements.
We hope you will find these products suitable for your items and our team are here to provide additional help and advice if required!
Best wishes,
The Packaging Doctor
Note: All the packaging problems our doctor receives are real queries from customers or non-customers. If you have a packaging problem that needs diagnosing get in touch: Twitter @kitepackaging or email packagingdoctor@kitepackaging.co.uk