How to pack meat – The Packaging Doctor
We hope you are enjoying the weather as much as we have. Here in the surgery we welcome all problems and it's great to see such a broad range coming through as it allows us to demonstrate our great solutions to you. Today in the surgery we meet Julia who has been looking for a new way to send out meats in transit.
Dear Doctor,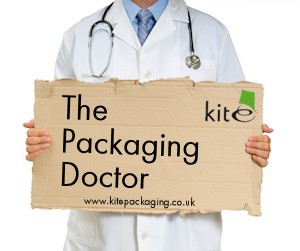 I own a meat supplier company and we send out 100s of boxes of meat all around the UK daily. As I'm sure you are aware, our meat needs to arrive in the perfect condition as, as soon as the inside temperature drops below a certain temperature it is no longer fit for purpose. We are looking for a 610 x 457 x 305 double wall I hope you can help.
Many thanks,
Julia,
Hi Julia
Thank you for visiting the surgery today, we can most certainly help.
I'm sure with all of this hot weather we have been experiencing; you are feeling the pressure even more. We have a great range of thermo packaging that will be sure to keep your products at your desired temperature.
The size you are looking for is not something we currently stock as a complete unit so we would suggest using our 610 x 457 x 457 double wall box, which can then be reduced to 305mm. Our double wall boxes are designed to offer superior strength for heavy loads during shipment or storage.
Used in conjunction with out foil insulated box liners in 710 x 710 this will form a cube size of 457 x 304 x 304. Our foil pouches are ideal for preserving the temperature inside the box by creating an effective inner thermal environment that keeps goods cold. They comprise of a metalised polyester outer layer to reflect heat away from the product and a bubble lined middle layer to protect products and an inner HDPE foam layer which offers high resistance against moisture and chemicals. This will then ensure the box is fully insulated and ready to store your meat.
We hope this helps.
Best wishes,
The Packaging Doctor
Note: All the packaging problems our doctor receives are real queries from customers or non-customers. If you have a packaging problem that needs diagnosing get in touch: Twitter @kitepackaging or email packagingdoctor@kitepackaging.co.uk