How to pack metal frames – The Packaging Doctor
For businesses that manufacturer goods, it is important to consider how items should be protected during storage, to ensure the product is kept in perfect condition until it is delivered to the customer. This week, The Packaging Doctor helps a business to protect their large metal frames from the elements while they are stored outside…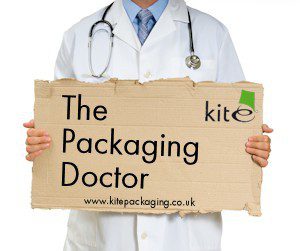 Dear Doctor,
Our business manufactures and builds large metal frames, for products such as gazebos and fences. We have to store them outside due to their size so that we have the space to continue to make new frames.
We are looking for a way to protect the frames from the weather, especially the rain. This is important as the rain could damage the finish of the frames, making more work for us if we have to then fix each one!
What would you suggest we use?
Thanks
Tim
Hi Tim,
Thank you for sending in your packaging query, we can definitely provide a solution for you!
As the products you create a very large, we would suggest that you use Kite's pallet shrink covers, which when placed over the item upside down, act like a large polythene bag that will protect your metal frames from the elements. These covers are made from 100 micron, high strength blend polythene, and protect items from moisture, dirt and surface damage.
These are often used to heat shrink a cover around pallets, but when used without heat, they can provide a protective cover for your frames.
To secure the bags to the items to ensure they stay covering the frame, you can create small holes in the bottom of the cover, and then slide cable ties, to secure the cover to the frame. Kite has a range of cable ties, including plastic ties and reusable ties, which you can choose from based on what you would think is more suitable for your business.
We hope you will find this solution suitable for your business, and we hope to work with you very soon!
Best wishes,
The Packaging Doctor