How to pack 'Nappy Cakes' – The Packaging Doctor
Following last week's Packaging Doctor solution, a customer got in touch with us on our Facebook page, to ask for some advice! We are available to contact on Facebook, Twitter and LinkedIn, so give us a follow for the latest news and updates from Kite!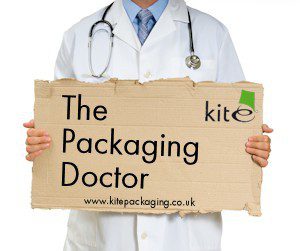 Dear Doctor,
I've been following your handy hints. I've just started a business selling Nappy Cakes.
How do you suggest sending these when I set up my website?
Karen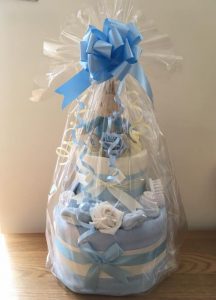 Our Packaging Experts got in touch to find out more about the product, in particular the dimensions and weight of each of the nappy cakes, which are decorative hampers that are the perfect gift for babies and their families.
Hi Karen,
Thank you for getting in touch, we are very pleased that you have been following our Packaging Doctor advice posts!
For your business, we advise using single wall boxes, in particular sizes 15x10x10 and 18x12x12 inches. These sturdy single wall boxes provide the protection and reliability required for packing and shipping items at an affordable price. Delivered flat packed, the boxes can be easily stored until they are required, and then folded and sealed easily, using tape such as Kite's economy tape in clear or brown. Alternatively, you could promote your brand on the outside of your boxes, by sealing them with custom logo tape, where our team can arrange for a logo of your choice to be printed onto high quality polypropylene or PVC tape.
To ensure that the product does not tip in transit, you could consider using "This Way Up" labels, which will provide clear information to the courier and anyone handling the box that the product must be kept upright. This will help to ensure all of the products within the hamper remain in their place and the customer will receive a beautifully presented gift.
If you were looking for packaging materials to use within the product itself, we do sell clear polypropylene rolls, popularly known as florist wrap. This clear film can be used to wrap around the nappy cakes to keep all of the items within the hamper, and is available in two different sizes, so you can choose the size best suited to you and your business.
We hope that our Packaging Experts have provided you with a good solution and we hope that we will have the opportunity to work with you in the future! We wish you luck with your business!
Best wishes,
The Packaging Doctor
Note: All the packaging problems our doctor receives are real queries from customers or non-customers. If you have a packaging problem that needs diagnosing get in touch: Twitter @kitepackaging or email packagingdoctor@kitepackaging.co.uk