How to pack ornate mirrors – The Packaging Doctor
When packing larger, breakable goods for transit and storage, it can often prove challenging to ensure reliable protection. We understand that not all packaging works for everyone so we offer a wide range of products to choose from, let's see how the Packaging Doctor can help.
Dear Doctor,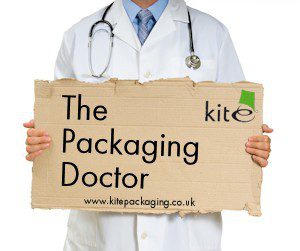 We own a home furnishings business that sells a lot of different sized products for houses. One product we're struggling to package is our 60cm x 60cm ornate mirrors which are always getting damaged on the road. They're very breakable and we're starting to lose money on them as we've had so many returns, what can we do to fix this?
Thanks,
Mark
Hi Mark,
Thank you for reaching out - let's see how we can help!
Over the years, all of us at Kite have realised how important it is to incorporate a variety of protective methods, especially when it comes to the more difficult, delicate items. It can be so frustrating when all your hard work goes out the window in the transit periods, so here are some products you need to stop this happening!
Firstly, for the initial layer of protection, we recommend our foam cushioning range. We stock a range of specifications which would offer your ornate mirrors quality, internal protection on the road. You could apply our self-adhesive foam blocks that prevent goods from movement and damage during transit by sticking to both the fragile item and its external protection- therefore offering shock absorbing cushioning. Another particularly useful foam agent is our Jiffy foam rolls, which offer foam sheeting protection for sensitive, delicate surfaces such as glass and can be cut to size.
After you've applied a foam layer, we suggest our traditional bubble wrap which can provide further shock-absorbing cushioning to your mirrors to really minimise any breakages from movement in transportation.
Next, we can imagine trying to find the right sized box that doesn't take up too much room in transit and storage can be a real challenge, so in order to fulfil box like protection but without the space consuming box, we advise our double wall cardboard sheeting.
They provide an ideal, strong dividing layer from harmful external factors and to secure them in place we recommend a stretch wrap finish. You can apply the stretch wrap with one of our hand dispensers which makes wrapping easy and straightforward!
If you feel you need to apply some finalising, sealing tape, we offer a whole range of tape specifications to cater for all individual requirements – please visit our tape page. By incorporating all these innovative, protective products you'll be able to minimise damages and get your ornate mirror profits back up!
Best wishes,
The Packaging Doctor
Note: All the packaging problems our doctor receives are real queries from customers or non-customers. If you have a packaging problem that needs diagnosing get in touch: Twitter @kitepackaging or email packagingdoctor@kitepackaging.co.uk