How to pack paste – The Packaging Doctor
This week, the Packaging Doctor helps a customer looking for an alternative way to pack their product to improve efficiency and reduce costs...
Dear Doctor,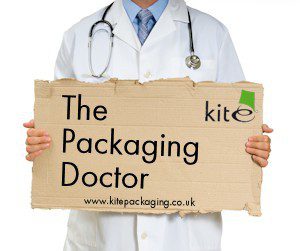 My business manufacturers and sells paste, which can be used by a variety of different industries. We originally used to pack our product into buckets, but we found that we were actually wasting product, it was expensive and time consuming.
We have been researching alternative solutions and have found an option that would involve packing the paste into plastic which could then be sealed. This would significantly reduce our packaging costs and would make delivering the product to customers much easier.
Would you be able to provide a similar option for us?
Kind regards,
Neil
Hi Neil,
The solution you have found sounds like a great opportunity for your business, and we can certainly provide you with the materials you will need!
We have a large range of lay flat tubing, which is a versatile material used across a variety of industries. Sold as one continuous roll, polythene lay flat tubing can be cut to any length to make custom sized bags. This is ideal for you as you can cut the tubing to create the size of bag you require. To create the sealed edges of the bags, you can use an industrial heat sealer, which has an integrated cutting blade which makes creating individual bags easy and efficient.
Our layflat tubing is available in a range of grades, including medium, heavy and extra heavy duty. For your product, we would suggest using heavy duty grade lay flat tubing as this has a higher puncture resistance, which is critical for your product.
To find out more about this option, we have some videos online to demonstrate how the packing process could work for you. Our helpful team of Packaging Experts are also on hand to offer additional advice and provide you with samples of our tubing so that you can test the product!
We hope this will help to improve the efficiency of your packing operation!
Best wishes,
The Packaging Doctor
Note: All the packaging problems our doctor receives are real queries from customers or non-customers. If you have a packaging problem that needs diagnosing get in touch: Twitter @kitepackaging or email packagingdoctor@kitepackaging.co.uk