How to pack picture frames – The Packaging Doctor
This week, The Packaging Doctor helps a business looking for materials to wrap picture frames they sell, to ensure they are kept in perfect condition for their customers...
Dear Doctor,
My business specialises in picture framing. Our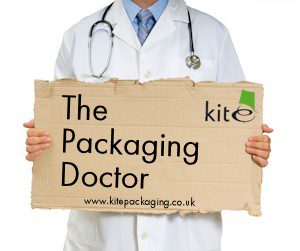 products range from relatively plain frames to more expensive, intricate pieces that can be delicate to handle.
We are looking for some packaging options to choose from so that we can pack each frame protectively, so it is ready for the customer to collect and take home – without the chance of it being broken!
What would you recommend?
Many thanks,
Max
Hello Max,
Thank you for writing in – we can definitely help you and your business!
Firstly, we would recommend using some protective wrap to protect the finish on each of the frames.  You could use a layer of Jiffy foam roll to protect the more delicate finishes on the expensive frames, as this material is ideal for protecting these surfaces as it is non-abrasive. Used as an inner layer of packaging, it helps protect against impact damage which makes it a suitable option for your range of products. It is available to purchase in a variety of sizes of roll, and can be cut to the appropriate size for each of the frames, making it a flexible solution for your business.
Once the frames are wrapped in foam, you could then wrap the frame in kraft paper. This durable, tear resistant paper is ideal for using for wrapping and helps to create presentable parcels that your customers can collect from you. Again available in a variety of roll sizes, you can then cut the paper to size minimising waste and making it an option for all of your frames.
Seal the parcels with paper kraft tape, or choose from Kite's range of economy tapes, depending on the finish you are looking to achieve.  You may also want to consider adding some handling labels if the frames are particularly delicate or expensive, for example "Handle with Care" or "Fragile" to ensure the customer handles the frame with additional care.
These solutions will help you to prepare the frames for collection, and ensure they remain in perfect condition!
Best wishes,
The Packaging Doctor
Note: All the packaging problems our doctor receives are real queries from customers or non-customers. If you have a packaging problem that needs diagnosing get in touch: Twitter @kitepackaging or email packagingdoctor@kitepackaging.co.uk