How to pack wedding decorations – The Packaging Doctor
This week, The Packaging Doctor helps a business to please their very important customers – the bride and grooms they plan weddings for! With no room for error, they need to ensure all decorations arrive in perfect condition on the big day…
Dear Doctor,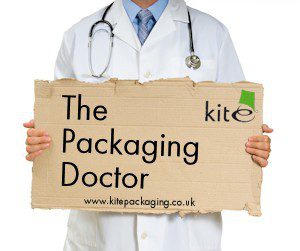 My wedding planning business has a variety of items that we have to deliver to wedding venues, including card, name plates, balloons, lighting, decorations and delicate flowers.
We are looking for boxes we can use to transport all of these items carefully, and ideally could be used time and time again so we wouldn't need to keep purchasing boxes for this purpose. It would be great if we could create some kind of divider to make sure the flowers do not get damaged.
Do you think you could help us out?
Many thanks,
Emily
Hi Emily,
We understand the importance of ensuring that your decorations and other items arrive at each wedding venue in perfect condition! And can most defiantly help you out.
Our plastic boxes, such as our attached lid containers, would be an ideal solution for your business. These versatile, reusable plastic containers are designed to provide safe and efficient handling and storage of goods, and can be used to pack a variety of items. The innovate nesting lid design securely seals the cartons to keep items safely stored, and are easy to stack, both when full and empty.
To keep the flowers divided to prevent them from getting damaged within the boxes, we would recommend using single wall or double wall cardboard sheets. Made from corrugated cardboard, these sheets can be cut to size, and placed within the boxes to create dividers to separate the bouquets.
Depending on the decorations you deliver to each event, you may find it useful to use write-on-panel grip seal bags . These durable polythene bags have panels that allow you to write the contents of each bag clearly on the front, which makes labelling items for specific events easy, and could help to ensure all of the correct decorations are packed for each event. Available in a range of sizes, these bags could help to collate small items that could otherwise get lost or damaged during transit, and can be used again once the contents have been used.
We hope you will find these reusable solutions effective for your business!
Best wishes,
The Packaging Doctor
Note: All the packaging problems our doctor receives are real queries from customers or non-customers. If you have a packaging problem that needs diagnosing get in touch: Twitter @kitepackaging or email packagingdoctor@kitepackaging.co.uk