How To Package Bath Bombs – The Packaging Doctor
We all love receiving gifts, and when they are sent by surprise they are even better!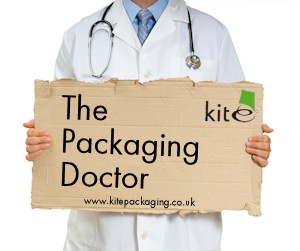 For manufacturers it is essential that products look great when leaving the warehouse. First impressions count, and when we are dealing with giftware they are even more important.
Consumer's senses go wild upon receipt of a gift. The look, touch, taste and scent of a product can determine between its satisfaction or disapproval. It is important to recognise that packaging has a multi-purpose role to play in all these senses.
Today in the surgery we meet a bath bomb manufacturer who is searching for a new way to improve customer's first impressions. Read my latest dose of packaging advice below…

Hi Doctor,
My company specialises in making homemade bath bombs. Our range is full of different colours, patterns, shapes, and heavenly scents.
The bombs are very delicate and can easily break if not handled with care.
The problem is that we are struggling to find a suitable packaging solution to keep the product protected, smelling great, and looking professional.
What would you recommend for us to use?
Thanks,
Jo
Hi Jo,
Many thanks for your question in the surgery today.
Take a look at our Desktop Heat Shrink System. This complete desktop shrink kit is specifically designed for shrink wrapping small and medium items, and is a popular packing solution in the retail industry.
The kit is a great investment for your operation as it is reliable, can be easily implemented into the packing operation, and combines several techniques to create a perfect package.
To use, simply place the bath bomb onto a decorative base of your choice and insert into the shrink film. I would recommend making the bases personalised to each customer, to add a customised touch.
Heat seal and cut both the sides and top of the film. This will ensure the bath bomb is secured into place, and will prevent any movement during transit, to help minimise damages.
Finish the process by using the desktop shrink gun to blow hot air around the item. The air reacts with the wrap to seal it tightly around the product, helping to maintain the fragrance of the bath bomb until it's opened by your customer.
And there you have it. Your bath bombs will instantly be protected from dirt and moisture, with a clear, sleek finish!
Hope this helps!
Best wishes,
The Packaging Doctor
Note: All the packaging problems our doctor receives are real queries from customers or non-customers.
 If you have a packaging problem that needs diagnosing get in touch on Twitter @kitepackaging or email packagingdoctor@kitepackaging.co.uk