How to package batteries – The Packaging Doctor
As many small businesses look to expand to sell their products online, they often face the challenge of finding the most appropriate packaging to protect their product as it is sent out in the post or handled by a courier. At Kite, we aim to find the most effective solution for all of our customers.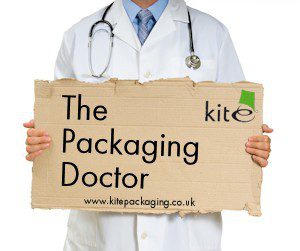 Dear Doctor,
My business sells batteries for a variety of products and I am looking to start to sell my range online.
In order to deliver the batteries to customers through the post, I will need protective packaging to protect the delicate batteries.
What options can you provide?
Many thanks,
Mark
Hi Mark,
With such delicate items to protect, we understand it is vital to ensure the packaging you choose provides the most effective protection for your batteries.
As the batteries are likely to have delicate corners and edges, we propose using foam corner protectors. Available in U-Tulip profile (shaped as a "U") or round cut, our range of corner protection can be easily attached to corners, and can be a used as an alternative to bubble wrap or paper padding.
Ideal for furniture, glass panes, doors and items such as radiators, these corner protectors are made from non-abrasive polyethylene foam, and are suitable for protecting the delicate edges of your batteries, providing protection in transit and storage.
An alternative option for packing your batteries could be to use Mini Air cushions. Using a Mini Air machine, you can create air cushions on demand which are ideal for void filling, wrapping and more. With 8 cushion types to choose from, we suggest using Wrapper Tube or Wrapper Quilt cushions which are ideal for corner protection, void fill, wrapping and layering, which will be suitable for your batteries.
You could then place the batteries and the Mini Air cushions into Handle with Care boxes, made from strong double wall cardboard with a clear printed message to inform the postal service to take additional care when handling the product.
Our team has offered to send samples so once we receive the sizes of your products, these samples will be sent to you so that you can try them. We hope you will be pleased with the solutions and we look forward to working with you soon!
Best wishes,
The Packaging Doctor
Note: All the packaging problems our doctor receives are real queries from customers or non-customers. If you have a packaging problem that needs diagnosing get in touch:
Twitter @kitepackaging or email packagingdoctor@kitepackaging.co.uk