How to package Candle Tins – The Packaging Doctor
Here in the surgery, we help to provide effective packaging solutions to ensure all of our customers' products are protected during transit - especially fragile, delicate goods.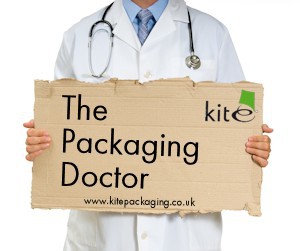 Today in the surgery we help a customer who needs to find a solution to protect his range of candle tins.
Dear Doctor,
I sell candles in tins, and need a packaging solution to protect them during transit.
I currently use double wall boxes to pack both large and small candles, and single wall liners to divide them within the box, so that they fit snug.
However, I am yet to find a cardboard divider of a suitable size to package the small candles, and was hoping you could help me find an alternative method of protecting the individual candles within the boxes?
I hope you can help.
Jeff
Hi Jeff,
Thank you for your question in the surgery today, we can definitely help.
Let me present to you our Double wall cardboard boxes, designed to provide superior strength and resistance against forces during transit, these boxes are ideal for transporting your candle tins.
Single wall liners are great for a range of products, however for your requirements I would suggest our low cost, ready to use Speedman Box. This is a manual, paper voidfill system, where paper can be dispensed and wrapped around the candles before placing them into the box. It is a low cost solution that can provide you great protection.
Furthermore, you may want to consider using our Handle with Care boxes or fragile labels, which can provide clear messaging to handlers or couriers to take additional care when transporting the goods.
These solutions should ensure your candle tins are transported safely to the customer!
Best wishes,
The Packaging Doctor
Note: All the packaging problems our doctor receives are real queries from customers or non-customers.
If you have a packaging problem that needs diagnosing get in touch:
Twitter @kitepackaging or email packagingdoctor@kitepackaging.co.uk