How To Package Candles – The Packaging Doctor
The Surgery Is Now Open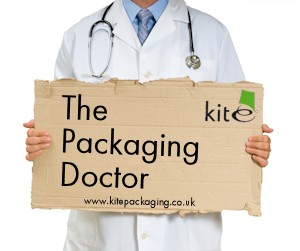 Dear Doctor,
I hope you can help - I'm looking for packaging to use for my hand-made candle business, it is a relatively new venture so I need something off the shelf as my volumes are currently quite small.
Ideally I would prefer something that is fully recyclable as my candles are made from high-quality; natural ingredients and I want the packaging to reflect this. The candles are currently available in two sizes; the first roughly equivalent to a shot glass and the second a tumbler glass. Do you have anything suitable?
Thanks in advance,
Evan
Hi Evan,
Candle-making has always fascinated me and is an old tradition that has maintained a great position in the marketplace. Packaging candles is often tricky as they are heavy items, and usually come in glass containers that are easily breakable.
For a clean, natural looking package I would suggest our mug boxes, these cardboard boxes have thick walls for extra protection and a clean Kraft paper finish so that they are retail-friendly. A tumbler sized candle should fit in perfectly and leave room for protective wrapping if necessary. You can also nestle the smaller candles in these boxes with extra wrapping.
In terms of wrapping, making a choice of which material to choose entirely depends on the type of retailer you are. If you are online or selling items through a catalogue method I would suggest bubble-wrap for protecting your candles, simply cut a small piece and wrap round twice before placing in the mug box. However if you are operating from a shop and therefore the candles will be taken home in bags something a bit more aesthetically pleasing may be a better option. You can choose from our wide-range of coloured tissue paper to find something that cushions your product and is acid-free and environmentally friendly.
Good luck with the new business.
Best Wishes, The Packaging Doctor

Note: All the packaging problems our doctor receives are real queries from customers or non-customers.
If you have a packaging problem that needs diagnosing
get in touch on Twitter @kitepackaging
or email packagingdoctor@kitepackaging.co.uk