How To Package Caps And Clothes – The Packaging Doctor
The Surgery Is Now Open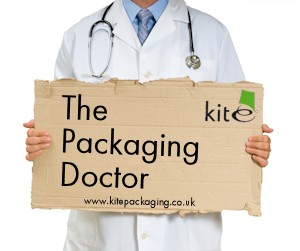 Dear The Packaging Doctor,
I have just started a fashion business that sells street wear, so at the moment a basic collections of caps and t-shirts. I need something to package the items that will be able to ship a cap, a t-shirt or both in one product as I don't have any warehouse space to store packaging materials at the moment. Can you help?
Cheers, Alex
Hi Alex,
Congratulations for getting your start-up off the ground, I've seen a few street wear companies grow in recent years so you've certainly thought about an engaged demographic. In terms of packaging I'm assuming that the caps need to be upright as usually flattening street wear caps such as snapbacks can ruin their shape. In this case I would recommend the 340 x 110 x 110 mm postal box, in a pizza box style.
The postal boxes come in white, which make them a brilliant product for showing off presentation. They are also brilliant for customisation, as the clean surface can easily be designed or graffiti to fit in with your brand image. This size of box will allow for multiple items to be packed in to it and should serve your entire range. The pizza box style is secure, and can be further secured with customised tape which you can create on our website with your own artwork.
Good Luck, The Packaging Doctor

Note: All the packaging problems our doctor receives are real queries from customers or non-customers.
If you have a packaging problem that needs diagnosing
get in touch on Twitter @kitepackaging
or email packagingdoctor@kitepackaging.co.uk