How to package chilled goods
Whether you're in the pharmaceutical sector or need to keep food chilled during transportation, only high-quality technical products can be relied upon to deliver the goods. But high quality doesn't have to mean high cost; Kite Packaging carefully balances economic viability with premium engineering to thoroughly protect goods and reduce waste due to spoilage while keeping profits maximised.
Types of coolant:
Firstly, you will need to select a coolant. These sit inside the outer packaging adjacent to the products themselves to influence the interior temperature. Their longevity equips them well for overnight shipments, enabling businesses to transport their goods further and expand their reach.
When determining how much coolant is needed for a certain package, it can be helpful to follow the general rule that a solution should be 80% of the product's weight. This will vary depending on the type of product but can be a good guideline when first assessing how to package your chilled items.
At Kite, we currently supply two forms of coolant which each boast slightly different properties; weigh up the priorities and requirements of your company to find your perfect product.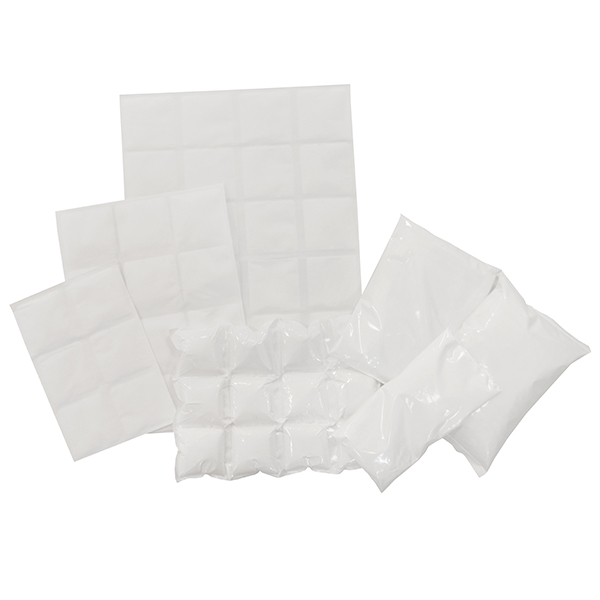 1. Ice sheets
Our ice sheets are activated by being submerged in water for around 30 seconds at which point the sheet becomes a gel pack. An advantage of sheets is their flat-pack arrival that conserves valuable storage space with one box equating to a full pallet of standard gel packs. The multi-celled structure grants considerable flexibility to mould around products to reduce space wastage in the box as well as in a warehouse. Once activated in water, the sheet is ready to be frozen wherein it can then act as a reliable form of chilled packaging.
2. Gel packs
Gel packs do not need to be submerged in water, instead they are simply frozen to ensure low temperatures during transit. They are comprised of an internal water-based polymer gel with a layer of LDPE to ensure optimal hygiene when in contact with food. This plastic layer has high impact strength, reducing the chance of damage and is resistant to chemicals to prevent any kind of leakage or transfer from the gel.
Insulating outer layer
To get the most out of the coolant and ensure that it performs to its full potential, a thermal external layer is required. This form of packaging prevents the transfer of heat energy from outside inwards, helping to keep the internal temperature highly controlled, hence keeping your contents nicely chilled. Depending on the size of your load, Kite offer a range of different options:
a) Corrugated box liner
The latest innovation in chilled packaging, these corrugated liners are 100% paper based, recyclable and still functional while the paper itself is a minimum of 69% recycled and FSC approved. In terms of insulation, they boast the same temperature controlling abilities as polystyrene based liners which are non-recyclable and can cause harm to the environment. They enjoy the further benefits of arriving flat-packed, saving considerable storage space and being low-cost when compared to all previous chilled eco products. An excellent choice for environmentally aware businesses striving to minimise their impact on the earth while delivering premium meats or other goods in prime condition.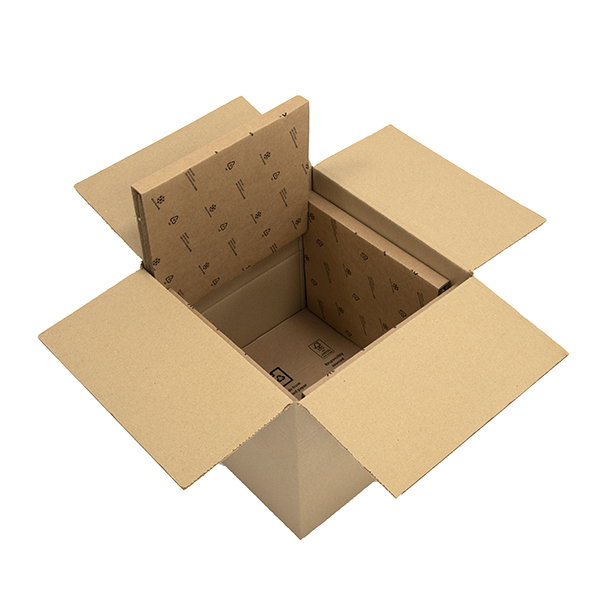 b) Temperature controlled pouches
These thermal envelopes are available in either a standard or premium design, the former being made from a BOPP (biaxially-orientated polypropylene) outer foil layer with a 70 micron double-lined bubble wrap inner to provide extra insulation and cushioning. The latter has a metallised polyester outer layer to reflect heat away from the contents, a bubble wrap middle portion and an inner HDPE foam layer which offers resistance against moisture and chemicals, while providing further insulation. Both varieties are flat-packed and easily assembled by hand. An advantage of these pouches is their lightweight, slim and flexible construction that helps to minimise postal costs while granting the temperature control needed to package food, drink or pharmaceuticals. They are also liquid-proof and puncture resistant, for greater peace of mind.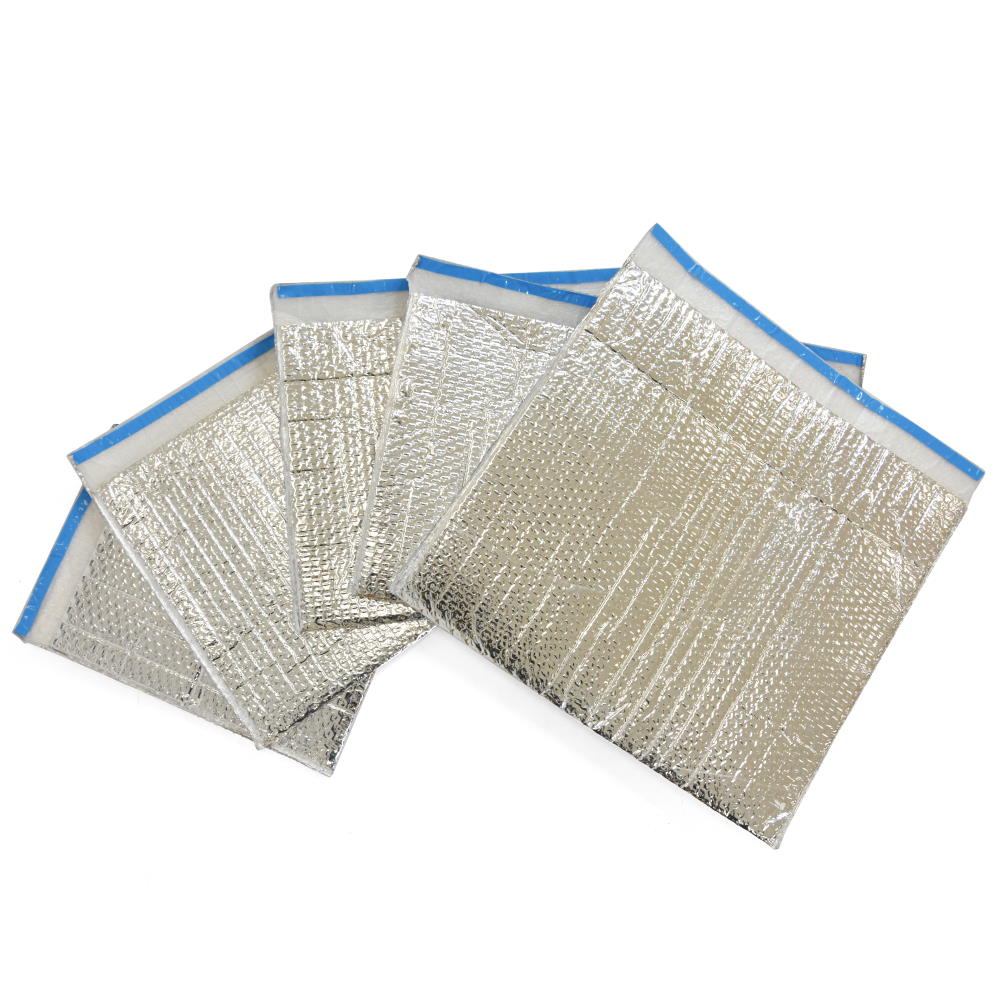 c) Insulated box liners
Our liners can similarly be bought in either a standard or premium style. They feature the same qualities as the temperature-controlled pouches above with the addition of the cardboard box. This adds an extra layer of cushioning and insulation in addition to the metallic polyester outer layer and bubble wrap centre with the optional HDPE foam sheet. The envelopes are simply expanded and slotted into the box to provide each surface face with thermal protection.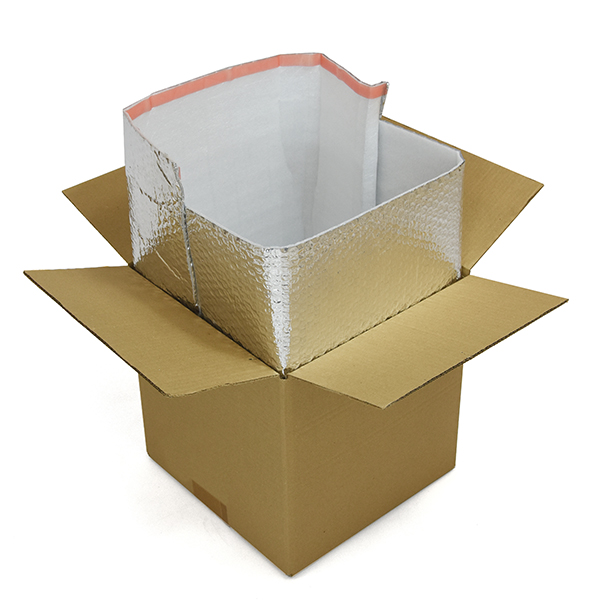 d) Thermal pallet covers
For those needing to package large quantities of food, drink or other parcels, a thermal pallet cover is the ideal solution. Acting as an insulating blanket, this lightweight solution is comprised of a metallised polyester layer to radiate heat and sunlight outward keeping the internal temperature low. The bubble wrap and inner layer of HDPE film provides resistance against punctures and water damage, securing with an easy use set of Velcro straps. The foldable, stackable and lightweight structure of Kite's pallet cover welcomes reduced warehouse and transportation costs alongside greater utility.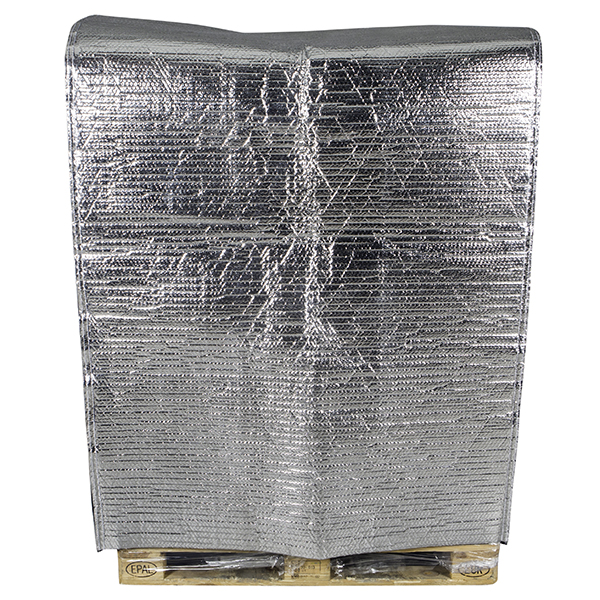 Used in conjunction, these products will provide a comprehensive chilled packaging solution suitable for any temperature sensitive items. For personalised advice, feel free to get in touch with our team of product experts at 02476 420065.