How To Package Corrosive Products – The Packaging Doctor
The Surgery Is Now Open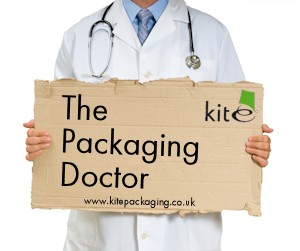 Hi Doctor,
I am responsible for product development at an online DIY store. It has recently been given the rights to sell a highly sought after component from the US, which is obviously great news for the business. However, the metal component is highly corrosive and we can't find a way to package it, I've tried polythene bags but the product simply eats them away. We ship internationally so the packaging needs to withstand long journeys. Can you help?
Warm Regards, James
Hi James,
Congratulations on securing your latest product, US contracts can be extremely difficult to get. In terms of your item it would obviously be better if you sat down with me and we could examine this component, however based on description alone I would recommend using a VCI product to protect the part.
VCI stands for Volatile Corrosion Inhibiting material, and is a chemical which is ideal for transporting corrosive metal products. It also prevents rust which is an additional advantage. I would suggest using VCI grip seal bags as a starting point, as these are reusable and make the packing process quick and efficient.
As this is a new product and therefore development is still new it would be worth testing these bags in lab environments, to obtain a sample simply ring our sales team on 02476420065, and place the component in the bag and leave for a week. If the bag hasn't deteriorated you can trust that your products will arrive in good condition to the customer. If you require a little extra protection, I would wrap the component in VCI paper before placing in the bag.
Best Wishes, The Packaging Doctor

Note: All the packaging problems our doctor receives are real queries from customers or non-customers.
If you have a packaging problem that needs diagnosing
get in touch on Twitter @kitepackaging
or email packagingdoctor@kitepackaging.co.uk