How to package fine foods – The Packaging Doctor
Our aim at Kite is to help any business of any size, from early beginnings to established operations. Today in the surgery we meet a customer who needs a solution to support his business' growing output.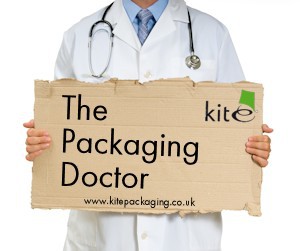 Dear Doctor,
I own a Fine Foods business and currently use a handheld heat sealer to package my deli products, including cheeses. My business is growing and to keep up with this increasing demand,  I need to increase the output of my packing operation.
An ideal solution would need to seal more than 25 products a minute, as we expect demand to continually increase in the future.
What can you suggest to help?
Thank you,
Shaun
Hi Shaun,
Thank you for your query – we understand that coping with increasing demand is crucial to keeping all of your customers happy!
Whilst handheld heat sealers are a great, low investment option for smaller businesses packing lightweight products, there may come a time where more industrial, automated sealers are required.
For you and your Fine Foods business, we propose investing in a continuous heat sealer. Designed to speed up the packing operation, they remain at a constant temperature throughout their use, delivering a perfect sealed package.
Our range of continuous heat sealers are capable of sealing from 5 to 10 metres of film per minute, therefore we definitely have a sealer to meet your business requirements.
Once you have assessed how many metres of film you require for sealing, please contact one of our Packaging Specialists to ensure you receive the most appropriate remedy for your growing business!
Hope this helps!
Best wishes,
The Packaging Doctor